"Rather than going through a series of blood marker tests, getting the results, and receiving a follow-up call, Levels will get you all of that in real-time, every day. That means Levels is able to help you make a meal decision right in the moment and immediately give you feedback about your body's response to that food. Levels is not just about giving people a device in a vacuum but giving them evidence-based insight that is entirely based on their own biological data." – Josh Clemente
Wellness + Wisdom Episode 341
Founder of Levels Health, Josh Clemente, explains how their Continuous Glucose Monitoring (CGM) device will help you build your personalized diet, what metabolic dysfunction is and how it correlates with COVID19, and how to maintain solid energy levels throughout the day.
Discover how the Levels CGM device will give you instant feedback on how to eat for your metabolic type.
[click_to_tweet tweet="'The @unlocklevels CGM device doesn't just provide raw data. It's meaningful, evidence-based, action-oriented, and gives people control of their health.' – @joshuasforrest " quote="'The @unlocklevels CGM device doesn't just provide raw data. It's meaningful, evidence-based, action-oriented, and gives people control of their health.' – @joshuasforrest "]
Sign Up For Early Levels Health Access
Click here to sign up for early access to Levels Health
A Truly Personalized Health and Wellness System
Levels is a health & wellness program that allows you to take control of your metabolic fitness in pursuit of true health. By unlocking and analyzing your unique metabolic data in real-time, we empower you with the information and guidance needed to make smarter decisions and ultimately optimize your mental and physical performance.
Why Metabolic Health?
Though often disregarded, metabolic health is the foundation of an optimal lifestyle. Regulating our sleep, appetite and energy levels, it's what keeps us alive.
Real-Time Data-Driven Analytics
Levels unlocks real-time metabolic data that gives immediate feedback about your unique metabolism. Understand instantly how your body responds to your diet and lifestyle decisions and watch improvement as it happens. Your body responds quickly to changes and so should you.
By leveraging machine learning, Levels aggregates your personal data into an intuitive dashboard. No two bodies are the same and Levels can help you understand your biometric blueprint.
Levels' team of experts provides actionable insights to optimize your diet and routines for your personal goals. Feel confident knowing that the Levels program is backed by rigorous scientific evidence. You have a proven team and technology working in your corner.
Listen To Episode 341 As Josh Clemente Uncovers:
[1:30] The Science Behind CGM
The misinformation out there about what

metabolic health

actually is for a unique individual.

What Continuous Glucose Monitoring (CGM) is and why it's just being introduced now to the general public.

Josh C's background and what lead him to study metabolic health and CGM.

The positive impact CGM is making for the

diabetic

community but also well beyond that for everyone else.

Why CGM is one of the only

biohacks

that can really move the needle for people.

The history of CGM, what it is, and how it can greatly impact our health decisions.

Ongoing developments and how CGM is getting to the point where it makes sense to use it as a 

biowearable

.

Why metabolism is actually a broad spectrum that impacts our lifestyle.
[14:20] Metabolic Dysfunction & COVID19 Correlations
How Levels is being designed to help people make instant, small decisions about their health each day for greater wellness.

Breaking down what actually happens to the body when we eat and the body uses

food

as fuel.

How

insulin resistance

is built up leading to metabolic dysfunction throughout the US at a current rate of 70%.

The very strong correlations between aggressive cases of

COVID19

and metabolic dysfunction.

Why we should be taking metabolism and

metabolic dysfunction

very seriously right now with so many unhealthy people in the US.

The fact that 70% of pre-diabetic and diabetic cases are estimated to be chronic lifestyle-related and thus entirely preventable.

Why the more data that people have available to them about their body, the greater their

mindfulness

about health will be.
[23:00] Effective Behavior Change Through Levels
How Levels is helping people achieve greater

behavior change

compared to other models.

How Josh C. and his team designed Levels to include non-diabetic people and what uses it has for the general public.

How your

sugar levels

can react depending on your

sleep

quality and how many hours you get each night.

The steps he took to continuously track his glucose and what interesting findings he discovered about himself.

Levels' mission to give everyone access to their biological information so that they can make data-driven decisions.

Why setbacks are vital for life transformation because they are lessons we learn along the way towards

self-improvement

.

How he feels

spiritually

connected to what they are accomplishing and always striving for at Levels by helping people reconnect with themselves.
[34:30] Building Your Own Personalized Diet
How Levels will help you make better, personal nutrition decisions.

Why their main focus is finding ways for customers to make an

emotional connection

and take evidence-based action with Levels.

Understanding that you are in charge of your health and your metabolic fitness will help you transform your life and achieve your wellness goals.

Why you probably have some type of metabolic issue going on if you find yourself constantly crashing in the afternoon after lunch.

The 28-Day program they're developing around metabolic awareness to help close the loop between the actions you're taking and the reactions the body is experiencing.

Why the number one benefit of CGM for Josh C. is the

accountability

to hold himself to a higher standard every day.

The fact that you don't have to wear the device constantly as it can actually help you learn so much about yourself in just a short period of time for long term implemented changes.
[48:00] Know Yourself To Heal Yourself
How to heal yourself by getting to know your mind, body, and soul better every day.

Personal stories and feedback from users of their CGM device.

How Levels is helping people better understand that typical 'bad foods' like oatmeal might actually be just what they need to improve their

health

.

How Levels can lead the future of health as we know it by being a mirror for better wellness.

Their new project to help practitioners develop a very personalized

coaching

approach with metabolic fitness for their patients.

Why emotion has to be attached to action or data to actually move somebody forward in their

wellness journey

.
Power Quotes From The Show
[click_to_tweet tweet="'In order for us to become metabolically healthy, we have to develop a metabolic fitness foundation. We have to put in focus, repetition, and effort to achieve our wellness goals.' – @joshuasforrest" quote="'In order for us to become metabolically healthy, we have to develop a metabolic fitness foundation. We have to put in focus, repetition, and effort to achieve our wellness goals.' – @joshuasforrest"]
Developing Your Metabolic Fitness
"We're developing a 28-day program which gives people a metabolic awareness and guides them along the process of closing the loop between the actions they're taking and the reactions their body is experiencing using the Continuous Glucose Monitor. This experience is intended to connect us with our own metabolisms and develop that metabolic awareness intuition to point us in the right direction for metabolic fitness. Just like physical fitness, in order for us to become metabolically healthy, we have to think of it in the same way where we're putting in focus, repetition, and effort to achieve our goals." – Josh Clemente
Real-Time Diet Advice
"We have had data in our understanding of metabolism for a long time but the problem is it's been population set data. The data is just averaged and all of the information and advice we get is based on the average of a group of people who were studied at some point in the distant future or past. That data doesn't have any connection to you. Now, when you wear your Levels CGM device and you eat a meal, you can see your body telling you something; it's almost like an emotional experience." – Josh Clemente
Why Setbacks Are Meaningful Life Lessons
"It's easy when you're younger to just assume that you know it all or life is going well so you must have it figured out but it takes a series of setbacks to really be able to reflect on life in a meaningful way. With that being said, setbacks are the most important thing in life because they're lessons learned. Over time and through experience, we start to develop wisdom and context for different things. To me, that is the spiritual component in the wellness journey." – Josh Clemente
Links From Today's Show 
About Josh Clemente
Josh
, Founder of
Levels
, is an engineer and CrossFit Level 2 trainer. He was previously a SpaceX Lead Life Support Systems engineer developing equipment that will sustain astronauts on trips to the International Space Station beginning in 2020. He has also spent time designing and building Hyperloop technology and leading engineering for a company providing vehicle-based rescue systems for SWAT teams. Josh enjoys the outdoors, functional fitness training, coffee, podcasts, and restoring motorcycles.
CURED Nutrition
Get 15% off your CURED Nutrition order with the code WELLNESSFORCE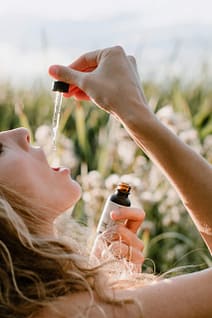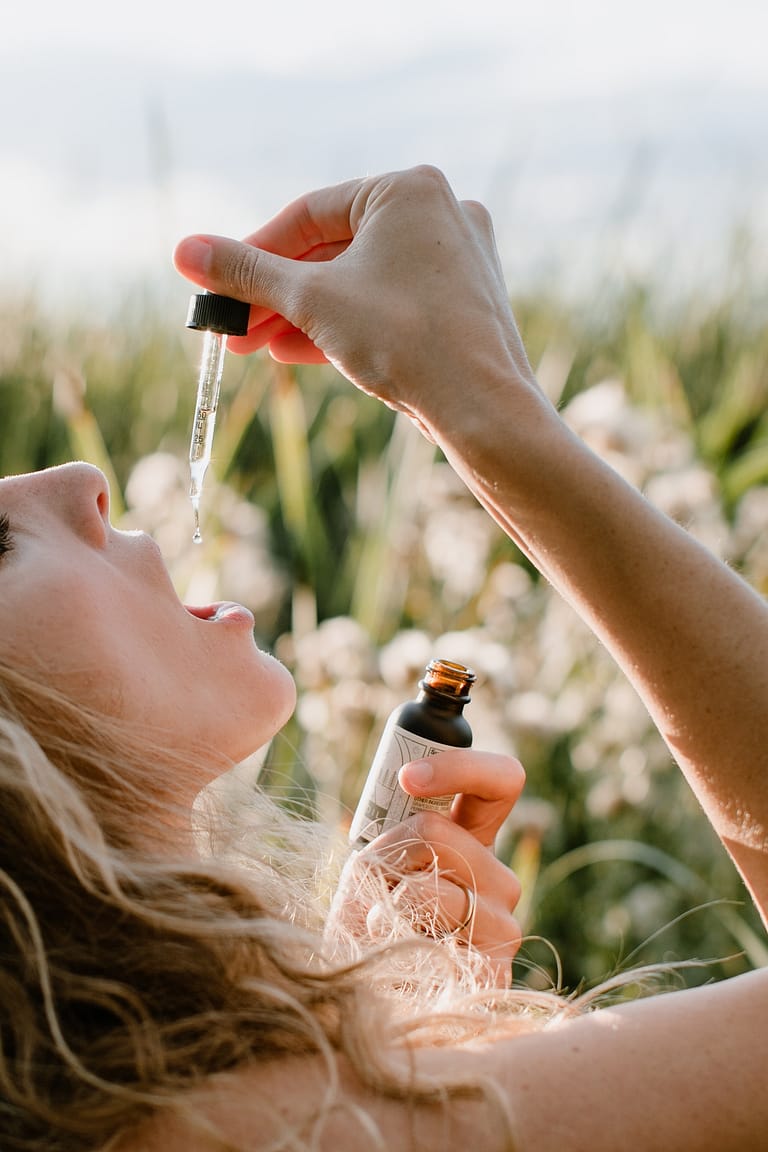 It's taken me over a year to find the right hemp and CBD company to introduce to the Wellness Force Community and I could not be more thrilled that it's CURED Nutrition!
CURED Nutrition is a movement inspired by nature and grounded in a shared desire to leave a lasting impression on you, our community, and this world. Together, they're a collective of heart-centered human beings who are inviting you – the conscious creatives, dreamers, and healers – to join their family. Learn how CURED hemp and CBD products can enhance your daily wellness routine.
Try Cured Today
They're Colorado-based organically grown hemp products that have been engineered to transform your approach toward an elevated life. Tap into your inherent potential – your greatest mind-body alignment – and nourish it with the supplements you were designed to thrive on. A greater existence is waiting.
---