"Get in control of your breath so you can get in control of your psychology. When you can do that, you can control your physiology." – Ed Harrold
How has your breathing been today? Go on and take a deep, big breath. Now go and take three more. 
Wellness + Wisdom Episode 324
Breathwork Expert, Author of Life With Breath, and Creator of Ed TV, Ed Harrold, discusses the mind-body relationship that is linked through breath, why breathwork actually helps people lose weight, and how conscious breathing serves as a basis for reducing stress, improving wellbeing, and building resilience.
Discover how Ed Harrold has blended the fields of breathwork, neuroscience, and contemplated traditions for effective strategies in health, performance, and overall wellbeing. 
LIFEAID CBD
Text FORCE to 474747 to get $15 off your own case of LIFEAID CBD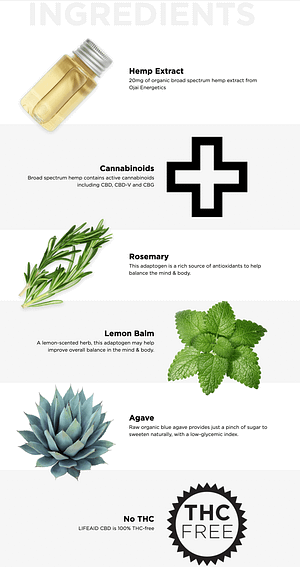 The natural ingredients in LIFEAID CBD contain balancing adaptogens (lemon balm and rosemary) and hemp extract to help you find your bliss in everyday life. Crack a can anytime you're looking for that perfect zen moment. Proudly brought to you by LIFEAID Beverage Co., your trusted supplement brand since 2011. Discover more about the ingredients in LIFEAID CBD below.
What is in LIFEAID CBD?
The LIFEAID CBD Blend uses Ojai Energetics™ broad-spectrum hemp which contains a high level of active cannabinoids, including CBD, CBD-V, and CBG. All three of these cannabinoids help promote overall homeostasis (balance) in the mind and body. The cannabinoids CBD, CB-V and CBG in LIFEAID CBD are not intoxicating when isolated, so they will not cause the euphoric high or psychoactive effects associated with THC.
When should I drink LIFEAID CBD?
LIFEAID CBD is best enjoyed ice-cold any time of day, to help you find those perfect zen moments amidst the stress of everyday life. It contains absolutely no THC and no caffeine—it's the perfect low-cal refreshment choice morning, noon or night. Drink a can on your break, with a meal, or whenever you just need a moment to find better balance and harmony for your mind & body.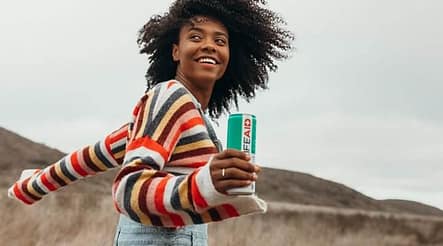 Ed Harrold's Life With Breath Trailer
Listen To Episode 324 As Ed Harrold Uncovers:
[1:30] Life With Breath
[13:00]  Breathwork's Role In Repatterning The Brain
The fact that the brain basically works by repeating the same thoughts and questions every day unless we break that habit through repatterning.

Diving deep into the vagus nerve's innervation of the

diaphragm

.  (14:50)

Strengthening of the vagal nerve to remove mucus, phlegm, and fat from the organs for better health performance.

The importance of toning the three layers of the abdomen but making sure they're not too tight to avoid

energy

drain. (17:40)

How you can connect your emotions with your breath so that you may feel what's true through body-centered psychotherapy. (19:00)
[20:50] Cultivating Healthy Resistance & Interacting With Our Fears
The various gateways to fear and how to cultivate a greater

awareness

of how it is encoded in your human experience.

Why we always naturally resist new psychological platforms for us to interact with through our mind and body

How to create healthy

resistance

and be open to learning something new. (21:20)

Why he came to a point where he simply did not trust life, couldn't take any chances and didn't believe he could ever have a "happy gene."

The importance of taking chances in life because we've all got what it takes.

How utilizing

breathwork

will allow your body the opportunity to create a greater interaction with your mind.
[28:00] You Can't Fix The Head With The Head
Why all we need to fulfill us right now is the love we have for ourselves.

The fact that we can't fix the heart with the head; we have to heal it with

self-love

and inner work.

It takes so much energy to trust the body but everything we ever require in life comes from the inner work

Why we should all have the goal of feeling safe enough to explore ourselves through regular

inner work

.

How he came to notice that patience, acceptance, and kindness really seem to be missing in our society and how we can cultivate them together.
[34:40] Greater Mindfulness Through Improved Posture & Breathing
[41:00] Getting Back To Nature To Heal Ourselves
Power Quotes From The Show
'When you start to control your breath, you're giving the mind and body the opportunity to embody your thinking.' - @Ed_Harrold
Click To Tweet
Activating A Higher State Of Consciousness Through Breath & Movement
"Focus first on your breath and then second mindful movement which, in other words, is a story behind the movement. When you can tune your brain into the patterns of movement and the emotions and thoughts that come up with each move, you become very, very powerful in activating what I like to call, 'body-centered psychotherapy' and no one knows you better than you." – Ed Harrold
Fear & Resistance: Powerful Opportunities For Growth
"Fear and resistance are powerful opportunities for growth if you consciously choose to stay with these emotions longer allowing them time to deliver their message, to acknowledge what part of yourself is in conflict with your choices." – Ed Harrold
Gotta Feel It To Heal It
"When you start to control your breath, you're giving the mind and body the opportunity to embody your thinking. You're allowing the body and the wisdom of the body, whether it be the upper abdomen or the neurons in the heart, the opportunity to interact with the film that you're watching in your mind. So, when you have the ability to pause with your breath and feel your intention, you're taking your intelligence to a whole other level that's well above the normal dialogue of folks who are disconnected from their breath." – Ed Harrold
How Ed Harrold Discovered HIS "Life With Breath"
Links From Today's Show
About Ed Harrold
Ed Harrold is an author, motivational speaker, inspirational leader, coach, and educator. Ed's mastery in the science of breath has guided him to apply mindful, conscious breathing practices in the fitness & athletic training industry, wellness and organizational performance in corporate settings, professional trainings and retreats along with lifestyle coaching for individuals.
​
Ed's Mindfulness-Based Strategies
Today, Ed blends the fields of neuroscience and the wisdom of contemplative traditions into effective strategies to improve health, performance and overall well-being.  Ed's fluency in mindfulness-based strategies combined with the belief in the human potential gives him the depth and understanding to meet individuals and group needs across industries and platforms.
Life With Breath
Ed's book "Life With Breath" is a journey in discovering the mind-body relationship that is linked through breath and how this serves as a basis for reducing stress, improving health and well-being, building resilience and improving both organizational or athletic performance. The book includes 30 days of daily practices that serve as a guide and self-care routine.  Available anywhere books are sold.
​Ed's Role As An Educator
Ed is a Faculty Member of the Medical Wellness Association. Faculty and Trainers include leading experts in health and medical care, wellness and personalized medicine, complementary, integrative and functional medicine, physiology, medical wellness, aging, gerontology, longevity, performance, sports medicine, physical therapy, employee health promotion, ergonomics, worksite wellness, marketing, branding, strategic business planning, forecasting, auditing, coaching, medical nutrition, supplements, imaging, medical devices, testing assessments and clinical research. MWA distinguished faculty provide professional expertise and are instrumental in review of standards, guidelines, programs, products, research, publications, trainings, future planning, certification and professional acceptance for the Association.