"CAR.O.L is going to get you the fittest that you can be; it's more effective than any other form of exercise in terms of your health markers. We know that because we've been independently tested and proven by the American Councilor in Exercise. Completely non-sponsored; they bought the bikes and compared us to 30 minutes of jogging every day versus CAR.O.L for 3 minutes 3 times a week and we outperformed on every parameter at least by double. So, I know and I can guarantee that CAR.O.L is more effective." – Ratna Singh
Wellness + Wisdom Episode 339
Founder and CEO of CAR.O.L, Ratna Singh, explains how their AI technology will help you develop deeper levels of physical and emotional intelligence, how consciousness and spirituality can be expressed through technology, and why only two 20-second sprints on the CAR.O.L bike will give you the deep muscle activation you need to let go of old weight and live a healthier life.
Discover how the AI technology of CAR.O.L can help us reach higher consciousness, prevent disease, and live life well.
Try CAR.O.L With This Special Offer!
Get $150 off + free delivery + first-year software free
with the code WELLNESSFORCE
Based on the scientifically proven protocol developed by Dr. Niels Vollaard at the University of Bath, CAR.O.L gives you the ability to exercise for the shortest possible time with the greatest benefits.
That's because it contains a Cardiovascular Optimisation Logic, known as CAR.O.L. This means that each ride is bespoke and totally responsive to you.
How CAR.O.L Works
CAR.O.L not only watches your performance, but her algorithms also respond by automatically pushing you harder in subsequent rides or relaxing your ride if you have had a bad day, and it all happens automatically. You just log in and ride.
In short, she ensures that during your sprints, you reach the highest power you can possibly achieve.
This is the very first system that delivers this scientifically proven protocol outside of laboratories. Each session takes just 8 minutes 40 seconds so getting fit can slip easily into your day. Which is why it's easy to keep up.
What To Expect From CAR.O.L
After every ride, your Octane Score and other performance metrics are uploaded to the cloud so you can track your fitness from your computer or smartphone. The results you get are unlike any other exercise you have ever done. Seeing the leaps, makes every ride so much more rewarding. You can challenge colleagues, collect achievement badges, create missions, raise money for charity, and inspire Octane Score envy in the office.
Just get off CAR.O.L and get on with your life.
'CAR.O.L is going to get you the fittest that you can be; it's more effective than any other form of exercise in terms of your health markers' - CEO of @CAROLfitAI, Ratna Singh
Click To Tweet
Perfect HIIT Workout in 8 minutes 40 seconds. No Sweat.
Listen To Episode 339 As Ratna Singh Uncovers:
[1:30] Blending Spirituality With Artificial Intelligence
Her

spirituality

and how that is reflected in the brand, CAR.O.L.

How she became interested in microbiology and had originally set out on a career to study it.

What drew her into the world of advertising and begin working at BMP in London.

How CAR.O.L has made it its mission to blend spirituality with artificial intelligence.

Why CAR.O.L came to be created by a team of people who aren't even from the

fitness industry

.

Her search to answer the question, 'Why aren't people exercising enough and how can we fix that?'
[16:00] The Creation Of CAR.O.L
The work of Dr. Niels Vollaard and what he has discovered about the benefits of short-term,

high resistant fitness

called REHIT.

How they took the work and research of Dr. Vollaard and put it into a bike with A.I.

What most people get wrong about

HIIT workouts

in the first place and how to do a proper one.

CAR.O.L's ability to apply the right amount of resistance at the correct time and adapt as you continue to use it.

The self-learning algorithms in place in CAR.O.L that will help optimize every single one of your rides.

Why CAR.O.L is a great

exercise

tool for anyone who is 12 years and up and for women who are not pregnant.

The unfortunate stigma out there about women exercising hard by lifting

heavy weights

or doing an intense workout and how CAR.O.L is changing that.

Why living a healthy life is all about doing something that you love to do
[23:00] Insulin Sensitivity & CAR.O.L
Why we don't

burn fat

when high levels of insulin are present.

How CAR.O.L tracks the

glycogen

in our muscles.

The importance of reducing the levels of insulin to

prevent disease

and burn fat.

CAR.O.L's connection with helping people achieve

behavior change

in their lifestyle.

The wide age range of CAR.O.L users including people up in their 60s and older.

How CAR.O.L adjusts to you and your health as your fitness journey continues.

Her own personal connection to Spirit and how she shares that through CAR.O.L.

Why they chose to use the chakra's colors in the brand's logo.

Wellness Force's breathwork program, B.R.E.A.T.H.E., to help people

reduce stress

.

The amount of time it took their Research & Development team to create CAR.O.L.
[35:40] Boosting Your Immunity With CAR.O.L
How CAR.O.L can help you adapt to living a healthier life including reversing the effects of

sitting

all day.

Exploring

Hormesis

: The body's ability to endure and how CAR.O.L increases the user's endurance without harming the joints or muscles.

Benefits of taking a cold shower to boost your

immunity

and turn on our survival pathways.

How CAR.O.L has been designed to create healthy stress on the body that will open up our internal survival pathways which will make us healthier and hopefully

disease-free

in the future.

Why body type doesn't matter when it comes to getting maximum results from CAR.O.L.

Unpacking differences between non-responders and super responders based on our natural

epigenetics

programming.

The power of focusing on wellness, not fear.

How she manages her

fear

by surrendering to what is at this moment
[43:00] Exploring Higher Consciousness Amidst COVID19
Her recent loss of a close childhood friend who passed away from

COVID19

while his father survived.

Similarities and differences between her friend and his father: They both had Type 2 Diabetes but the father, who was in his 80s, worked out much more which boosted his

immune system

.

Speculations around

coronavirus

cases from age and genetic makeup to fitness and immune systems.

Honoring the mystery of the universe and understanding that there's so much going on in our world that we don't know about yet.

Various views on the coronavirus from some people believing it's God's will to it's the

karma

that you are born with that determines your life's path.

Her belief that how your life turns out all comes down to you and that you can change your karma by being more aware throughout your life.
[49:30] Embracing AI From A New Perspective
How we can embrace

AI

from a humanitarian perspective.

Unpacking AI and how it can help us be more efficient to enjoy life more.

Her concerns of AI making people redundant in the future as the population ages and we live longer.

How CAR.O.L has been put to the test with government guidelines which is 5 days of exercise for 30 minutes a week.

How CAR.O.L is designed to adapt to you for every single ride.

The government's MetS z-score to determine which types of exercise can predict a person's chance of

disease

later on in life and the fact that CAR.O.L reduced the score by 67%.

Why you won't actually sweat when you use CAR.O.L.

What your life will look like after using CAR.O.L for a year or two.
Power Quotes From The Show
'You do reverse the effects of sitting all day by doing CAR.O.L rides because we see it in the blood work and that's what will tell you whether or not you're healthy.' - CEO of @CAROLfitAI, Ratna Singh
Click To Tweet
Reversing The Effects Of Sitting All Day
"The human body is conditioned to be in survival mode but if you're sedentary sitting in front of a computer all day, your body will adapt to that. A sedentary lifestyle like that will certainly affect the quality of your life and can lead to disease later on in life. So, from the perspective of adaptation, you do reverse the effects of sitting all day by doing CAR.O.L rides because we see it in the blood work and that's what will tell you whether or not you're healthy. It's your insulin levels, cholesterol, blood pressure, your hip to waist ratio; all of your levels." – Ratna Singh
Turning Exercise On Its Head
"The reason why CAR.O.L came about is because I was doing a disease management program in a Middle Eastern country where diabetes is the second-highest in the world and I couldn't get people to exercise despite having incredible gyms. So, I asked myself, 'Why don't people do exercise?' We had to fundamentally turn exercise on its head by knocking out the time element, the inconvenience, and the boredom." – Ratna Singh
Focus On Wellness, Not Fear
"Focus on wellness, not fear. Fear is a destroyer of everything. I try to manage it every day by just surrendering to what is instead of worrying about it every day. If you worry about what is going on, really you are saying a prayer to attract whatever it is that you don't want versus what you do want." – Ratna Singh
Glycogen Depletion
with CAR.O.L 

HIITbike
Links From Today's Show With Ratna Singh
About Ratna Singh
Ratna Singh
co-founded and currently is the CEO of CAR.O.L, Cardiovascular Optimization Logic, in London. She's a microbiologist by training but instead has spent all of her professional career in advertising and management consultancy in the UK and the U.S. She was McKinsey & Company's first entrepreneur-in-residence in Silicon Valley.
About CAR.O.L
CAR.O.L
or Cardiovascular Optimization Logic, is an AI networked bike with automated and laser-controlled resistance and patented advanced bio-signal processing which not only watches your performance, but her algorithms respond by automatically pushing you harder in subsequent rides or relaxing your ride if you've had a bad day. And it all happens automatically. You just log in and ride.
Based on the scientifically proven protocol, CAR.O.L. gives you the ability to exercise for the shortest possible time with the greatest benefits. CAR.O.L. is the very first system that delivers this scientifically proven protocol outside of laboratories.
CURED Nutrition
Get 15% off your CURED Nutrition order with the code WELLNESSFORCE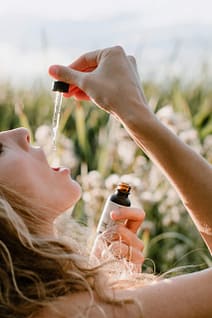 It's taken me over a year to find the right hemp and CBD company to introduce to the Wellness Force Community and I could not be more thrilled that it's CURED Nutrition!
CURED Nutrition is a movement inspired by nature and grounded in a shared desire to leave a lasting impression on you, our community, and this world. Together, they're a collective of heart-centered human beings who are inviting you – the conscious creatives, dreamers, and healers – to join their family. Learn how CURED hemp and CBD products can enhance your daily wellness routine.
Try Cured Today
They're Colorado-based organically grown hemp products that have been engineered to transform your approach toward an elevated life. Tap into your inherent potential – your greatest mind-body alignment – and nourish it with the supplements you were designed to thrive on. A greater existence is waiting.