"You must be committed to put your self-care first and do that every day. From that space, everything gets clear, and you find yourself the protagonist in the adventure of your most beautiful life."
– Dr. Kelly Brogan in her book, Own Your Self
Hey Friends!
My name is Josh Trent and I have a passion for Breathwork.. for SO many reasons.
From an early age I struggled with anxiety and before I knew it, food, drugs, and porn became coping mechanisms that took me 25 years to learn how to let go of…
If I only had the power of the breath to help me control and let go fo my chronic stress.
If I only had what you have right in front of you here with the BREATHE | Breath & Wellness 21 Day Program… I would have saved myself over two decades of pain.
As spirit and fate would have it, since 2017, I've spent 4 years traveling around the world to Thailand, Sedona, Costa Rica and much more to learn the art and science of the breath from some of the most sought after teachers globally to bring you this 21 day program.
I call this journey "my return back home to myself," and I'm here to share all the lessons, practical and ancient wisdom and techniques with you.
By the end of this program, you will learn how to use the breath as your ally and trusted companion to guide you through anything life brings your way.
By the end of the 21 Days in BREATHE | Breath & Wellness, you will know, trust, and embody the phrase: "If I can breathe, I can choose."
Wellness + Wisdom Episode 333
Discover how to reclaim your vitality, freedom, and authenticity. 
'You must be committed to put your self care first and do that every day. From that space, everything gets clear.' - @kellybroganmd
Click To Tweet
CURED Nutrition
Get 15% off your CURED Nutrition order with the code WELLNESSFORCE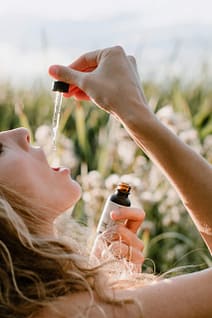 It's taken me over a year to find the right hemp and CBD company to introduce to the Wellness Force Community and I could not be more thrilled that it's CURED Nutrition!
CURED Nutrition is a movement inspired by nature and grounded in a shared desire to leave a lasting impression on you, our community, and this world. Together, they're a collective of heart-centered human beings who are inviting you – the conscious creatives, dreamers, and healers – to join their family. Learn how CURED hemp and CBD products can enhance your daily wellness routine.
Try Cured Today
They're Colorado-based organically grown hemp products that have been engineered to transform your approach toward an elevated life. Tap into your inherent potential – your greatest mind-body alignment – and nourish it with the supplements you were designed to thrive on. A greater existence is waiting.
Listen To Episode 333 As Dr. Kelly Brogan Uncovers:
[1:30] The Spiral Path Of Life
How her impulse of

freedom

and sovereignty has guided her entire life process.

Why she was so focused on ticking off all of the boxes of adult life but then it all came apart.

The fact that she literally never felt

fear

in her life as she hid in her mind and intellect so she could cultivate a sense of control in her personal and professional life.

How to get in touch with your

true self

through your hero/heroine journey and the "death" of your old self. (12:40)

Steps to accepting all parts of your life; both the light and the dark.
[16:00] The Concept of Mirroring
The concept of

mirroring

and her own experience applying it during a recent silent retreat.

How to explore and accept ourselves by observing how we see or treat other people.

Why we feel like it 'costs' us to hold our opinions lightly and give up being right. (19:30)

Unpacking the root of our "it's every man for himself" thoughts and actions.

The strengthening process that comes with being able to alchemize

emotions

.

Clarity she has received through the writing of her book, Own Your Self.

Why intently focusing on this 'arrival point' someplace in the future is actually a distraction from true

self-discovery

.

The fact that we should be actively looking for love where we don't see it in order to help us let go of

suffering

.

How to start being in more of a state of accepting what is instead of getting an unhealthy charge out of your emotions.
[30:25] There Is Nothing Wrong About You
Exploring the idea of what true freedom and owning ourselves actually mean.

How to access a state of

inner peace

and

stability

that is not contingent upon on anything external.

Why

relationships

should not be based on an exchange but from a place of overflowing love. (34:40)

The old way of managing our fear through ever-increasing efforts towards

control

and dominance vs. this new movement of being aware that the system is broken. (38:30)

The concept of readiness as being this feeling of relief when you move in the direction of

change

. (40:00)

How she's helped change lives by simply giving people permission to believe that nothing is actually wrong with them. (40:40)
[43:50] What Does It Mean To Be Free?
What it would look like for society to be free from the shackles of

mental health

.

The necessary cultural capacity to be able to hold

negative emotions

and become more comfortable with emotional states that we would label as rage, grief, or shame.

Why we look for quick fixes for negative emotions and we so often give up freedom for the allusion of safety.

How she came to no longer see

mental illness

as something that exists or even a worthy construct.

Approaching our beliefs, thoughts, and actions with an open mind. (46:00)

Exploring the concept of creating a container and loving whatever is in it even if that is fear.

How fear drives our

victim stories

and how to use that to leverage our emotions into full expression. (51:30)

How she reacts to any criticism on her professional work including that she is just a projection screen for critics with some kernels of truth.

Challenges included in the Vital Life Project to help you explore yourself and test your ability for readiness.
Power Quotes From The Show
'It's ultimately not about being either right or wrong in a relationship. It's about being strong enough to feel the feelings that come with potentially being wrong or at least not necessarily being right.' - @kellybroganmd
Click To Tweet
Perceiving Love Where We Don't See It
"This concept of a life journey is lost because we don't have the intent at hand which might be to know ourselves through self-discovery. The point of life is not to have a happy relationship or to make lots of money. The point is to have deeply explored what it is that we are. There is an essential signature energy that each of us brings to this collective. It's not unlike the very important role that each cell has in an organ." – Dr. Kelly Brogan
The Best Way Out Is Through
"It's fear that drives the victim story. So, can we use our fear to really leverage our emotions into full expression through our victim story? When we are ready, we can really begin to create our own container for ourselves so that nothing in the external world has to change. It invokes almost a self-parenting exercise where we've moved through enough of our fear-induced crisis to have discharged the feelings that frankly simply wanted to be felt." – Dr. Kelly Brogan
Allowing Two Realities To Exist In A Relationship
"It's ultimately not about being either right or wrong in a relationship. It's about being strong enough to feel the feelings that come with potentially being wrong or at least not necessarily being right. Can there be two realities that co-exist? That's really what's served my husband and me in our current relationship. We allow our realities to be separate." – Dr. Kelly Brogan
Links From Today's Show With Dr. Kelly Brogan 
About
Dr. Kelly Brogan
Dr. Kelly Brogan
is a holistic psychiatrist, author of the NY Times Bestselling book, A Mind of Your Own, Own Your Self, the children's book, A Time For Rain, and co-editor of the landmark textbook, Integrative Therapies for Depression. She is the founder of the online healing program Vital Mind Reset, and the membership community, Vital Life Project. She completed her psychiatric training and fellowship at NYU Medical Center after graduating from Cornell University Medical College, and has a B.S. from M.I.T. in Systems Neuroscience. She is board certified in psychiatry, psychosomatic medicine, and integrative holistic medicine, and is specialized in a root-cause resolution approach to psychiatric syndromes and symptoms. She is a certified KRI Kundalini Yoga teacher and a mother of two.
Women's Depression & How to Heal with 'A Mind of Your Own'
Organifi
Get 20% off your purchase today with code: WELLNESSFORCE
Are you getting the quality nutrition your body needs?
It's what provides us with energy every day. And when we don't give our body the nutrition it needs, we feel it. It's in the way we lack motivation. It's in the way we get stuck in ruts, dragging ourselves to work, to lunch, back to work, and back home…
You don't need to hire a nutritionist, though. You don't need to live at the gym, either. In fact, all you really need is about 3 minutes a day… and Organifi will do the rest.
Morning, Noon, And Night… Organifi Superfoods Have Your Nutritional Needs Covered.
ORGANIFI GREEN JUICE

Start the day with a refreshing glass of 11 perfect detoxing superfoods. Moringa, chlorella, ashwagandha, wheatgrass, coconut water, and a whole lot more to get energy levels up, cortisol levels down, and your day started off right.
ORGANIFI RED JUICE

Boost metabolism and energy with a delicious ruby-red fruit punch. All the best berries and super-fruits for a youthful glow, and real hardcore adaptogenic herbs, roots, and mushrooms for that extra kick of power. Great for those afternoon slumps!
ORGANIFI GOLD

What better way to end the day, than with a delicious mug of something sweet, nostalgic, and relaxing? Our Gold tea is made with turmeric, ginger, lemon balm, reishi, and more. Calming… soothing… for a great night's sleep. Wake up feeling refreshed and ready to go!