Get into a powerful flow state of mind.
Today's podcast packs a powerful question: How do we be a powerful human that also is peaceful?
This is a lifelong question: how do you have the business, the body, the state of being, and the enjoyment of life while simultaneously being both powerful and peaceful at the same time?
Today we're talking to a return guest on the podcast who is a retired Navy SEAL Commander, multiple best selling author, host of the unbeatable mind podcast, entrepreneur, Professor, my a creator of the unbeatable mind movement and the owner of NavySeals.com, this is the one and only Commander Mark Divine.
Flow State: Kokoro Spirit & The 5 Mountains
Mark is going to answer this question, and we're going to explore the concepts of Kokoro Spirit, the five mountains and so much more.
You're not going to want to leave this episode, as it is a compelling riveting conversation where Mark shares first-hand how the death of one of his students humbled him to have his own Kokoro Mountain moment in public – something that he has not shared on any podcast worldwide yet.
This is an exclusive here on Wellness Force to help you get in your flow state.
I love that Mark is such a powerful human being and he also embodies peace.
This is the Yin and the Yang, the dark and the light, the embodiment of self-mastery that so many people out there "pretend" they have but with Mark, you can feel it and he has it in his heart and in his bones.
Who's Training Who?
In this podcast we're going to talk about:
Overcoming our core challenges by integrating what it takes to have what Mark calls An Unbeatable Mind,
Weaved into this conversation is a larger topic called neurodiversity.
This refers to the variation in the human brain regarding sociability, learning, attention, mood and other mental functions in a non-pathological sense…
How to get in and maintain a flow state of mind.
In other words, for those of us who aren't a Navy SEAL, or who have unique mental challenges or (and this is the big one) the societal barriers are the main contributing factor that can disable people mentally, or really block them from achieving their potential…
This is the section in the podcast where Mark says one of the most powerful and profound quotes that will echo forever in the halls at Wellness Force.
He said:
"If you are not training then you are being trained"
That sums it up my friend. The state of our mind is a powerful tool.
Flow State: Bridging The Spiritual & Physical Worlds
We will talk about the Kokoro Spirit what that means, where Mark learned it from, and how it's playing out currently in his life.
Why mindset is everything to stay in flow.
We'll talk about "bridging the spiritual and physical" worlds, so if you have heard Mark on another podcast this is a very unique and one-of-a-kind conversation where we explore certain concepts that Mark traditionally doesn't share about.
We'll talk about "clearing up versus opening up" your emotional intelligence, flow state of mind, healing generational patterns and bad karma, building consistent wellness practices, and how to let go of shame and other low energy vibrations.
Mark explores what's happening in our society too.
You'll get Mark's global perspective on the wellness our world is currently dying for, thirsty for, hungry for, and what the world really needs right now.
Make sure you watch the episode on www.YouTube.com/WellnessForce and hit that subscribe button and notification button so you never miss an episode!
Share this podcast with somebody that you love and someone that is working on rewiring their brain for peace and for power.
Mark Divine | Positive Neurodiversity: Kokoro Spirit & The 5 Mountains | Wellness Force 
#Podcast
---
CURED Nutrition
Save 15% off your CURED Nutrition order
with the code WELLNESSFORCE at wellnessforce.com/cured
It's taken me over a year to find the right hemp and CBD company to introduce to the Wellness Force Community and I could not be more thrilled that it's CURED Nutrition!
CURED Nutrition is a movement inspired by nature and grounded in a shared desire to leave a lasting impression on you, our community, and this world. Together, they're a collective of heart-centered human beings who are inviting you – the conscious creatives, dreamers, and healers – to join their family. Learn how CURED hemp and CBD products can enhance your daily wellness routine.
Try Cured's Full Spectrum Raw Hemp Oil Today
They're Colorado-based organically grown hemp products that have been engineered to transform your approach toward an elevated life. Tap into your inherent potential – your greatest mind-body alignment – and nourish it with the supplements you were designed to thrive on. A greater existence is waiting.
About Mark Divine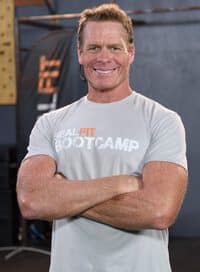 Most people think mental toughness when they imagine a Navy SEAL.  What they don't expect is the thoughtful, yoga-innovating, joking and laughing, professor of leadership named Mark Divine.
At twenty-six he graduated as Honor Man (#1-ranked trainee) of SEAL BUD/S class number 170. Mark served for nine years total on active duty and eleven as a Reserve SEAL, retiring as Commander in 2011.  His leadership of teams was so effective the government tasked him with creating a nationwide mentoring program for SEAL trainees.  Not only did it increase the quality of SEAL candidates, it reduced BUD/S attrition rate up to five percent.
A New Kind of Fitness Company
What made Mark's program so effective was his focus on more than just physical fitness.  He'd seen laughter conquer fatigue and bond teams at their BUD/S breaking point, intuition save his men during the hell of war and special ops missions.  He knew he could form a fitness company that prepared civilians for the physical AND mental/emotional demands of  Navy SEAL-like lifestyle.  So he started SEALFIT.
Entrepreneur, Professor, and Unbeatable Mind
At the same time SEALFIT was beginning he co-founded Coronado Brewing Company, built www.NavySEALs.com, the leading website for SEAL gear and information, and launched US Tactical, a government contracting business.  He also served as adjunct professor of leadership at the University of San Diego before the Navy called him up for duty in the Iraq War.
Through Mark's teaching, entrepreneurial endeavors and travel to foreign countries, he noticed the power of mental toughness, emotional resilience, intuitive leadership and a healthy spirit for anyone wanting breakthrough performance.  They weren't solely for combat or restricted to the business world or one culture.  He'd watch them transform lives in people from every background, nation and belief system.  So he wrote and self-published his first book, Unbeatable Mind, in 2011 and launched its at-home study program.
More Writing and a Continuing Journey
Three more books poured out in a torrent…  The Way of the SEAL, published by Reader's Digest, and 8 Weeks to SEALFIT and KOKORO Yoga, both published by St. Martin's Press.  Writing his experience for others triggered a realization of his own full-circle journey…
Grown up in upstate New York, a degree in economics and an MBA from NYU.  He'd prepared for life as a high powered CPA… and then left his high paying finance career for the adventurous life of a Navy SEAL officer.  Now he's once again sought after by those same corporations and institutions, as a trainer of the mental toughness and the whole person training that shaped, and healed him.
Mark lives with his family in Encinitas, California, where he continues to train, explore, learn from others and generate more resources to improve the lives of everyone he meets.