Today's podcast sparks a big question for us. How do we generate more energy naturally? Without stimulants. Without feeling jitters from coffee. 
How can we do this sustainably?
If you find yourself on the roller coaster of the 3rd cup of coffee?
You're feeling overstimulated. Looking for a better way to generate energy from the inside out. This is the perfect podcast for you.
Magic & Myths of Apple Cider Vinegar
My guest returns to the podcast today for her third appearance. To talk about the magic and myths surrounding ACV otherwise known as apple cider vinegar.
As a mom, former fitness trainer certified eating psychology coach, and co-founder of Paleovalley. She has been a health enthusiast her entire life. Early on she suffered fromchronic IBS. Health issues that led her on a personal journey. 
Healing from the inside out. Using the best of the best supplementation. Lifestyle practices that she is going to share with you today.
Autumn Smith and I are going to cover a lot of powerful information today. Including how getting rid of caffeine helped Autumn increase and stabilize her energy.
How fear and overstimulation can decrease our stores of energy. The healthy boundaries that Autumn teaches to her clients around the world. 
Supplements: Liquid or Tablet?
How apple cider vinegar can help stabilize blood sugar – but here's the thing – not in liquid form.
It's the tablets of ACV. They can bypass the damaging effects to our tooth enamel – which I had no idea about, did you know this?
Did you know that drinking apple cider vinegar every day can harm your teeth? 
Learning things like this from experts like Autumn is why I love podcasting.
In this episode, we cover why small steps make a huge health difference. The difference between people-pleasing and serving people.
So if you are a people pleaser, or a recovering people pleaser – this will be an incredible episode for you.
The Organic Certification Process
We'll talk about the organic certification process. The transparency that Paleovalley offers its customers and business partners, and why I use ACV every single day while I am on my weight loss journey.
I love Autumn, I love this company Paleovalley, they have supported us since day one and you can support them by getting 15% off your ACV tablets, to save your tooth enamel, and help regulate your blood sugar. 
Just go to wellnessforce.com/paleovalley  and enter the code "JOSH: a check out to save 15% off, that's wellnessforce.com/paleovalley and enter code "JOSH" to get 15% off your entire order.
Now with a deep breath, and a curious heart for more energy, let's tune in with Autumn Smith.
---
Paleovalley's Apple Cider Vinegar Complex
Save 15% on your order with the code 'JOSH' at wellnessforce.com/paleovalley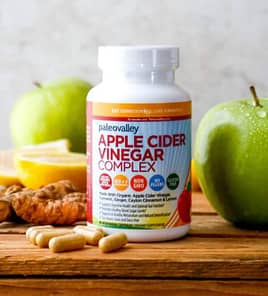 Introducing a powerful organic blend of apple cider vinegar and four more gut & health supportive superfoods.
Paleovalley Apple Cider Vinegar Complex is a powerful aid to get organic apple cider vinegar into your body faster, easier, and without having to tolerate the taste.
Their Apple Cider Vinegar Complex also contains four additional superfoods shown to support gut health, inflammation reduction, weight loss, and blood sugar stabilization. Unlike other similar products, they use all organic ingredients in order to avoid the pesticides and herbicides so prevalent in our food system today.
They use gentle processing in an effort to preserve as many of the unique and fragile nutrients found in apple cider vinegar and these other four superfoods as possible.
Uplift Your ENERGY
---
About Autumn Smith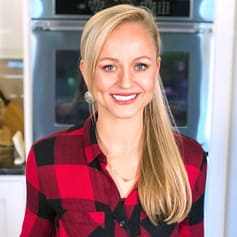 Autumn Fladmo Smith has been a health enthusiast her entire life. She began her academic career with a Bachelor's degree in psychology and a minor in dance from the University of Montana. Upon graduation, Autumn danced professionally while becoming a certified yoga instructor.  Hoping to combine her love of dance with her passion for health, Autumn became a celebrity fitness trainer with Tracy Anderson, most notably completing a world tour with Jennifer Lopez.
While working as a fitness trainer, Autumn could see that exercise alone was not enough for many of her clients to achieve the radiant health they worked so hard to achieve. Meanwhile, Irritable Bowel Syndrome (IBS) and anxiety continued to plague her personal health, starting in adolescence.
Autumn's Mission
These frustrations further ignited her passion and interest in the study of holistic nutrition. Through self-guided research, she and her husband, Chas, healed her IBS with the paleo diet.  She then studied with the Institute for the Psychology of Eating to become a Certified Eating Psychology Coach and Hawthorn University where she obtained a Masters in Holistic Nutrition.
In 2013, she founded Paleovalley with her husband and brother-in-law. Paleovalley's mission is to disseminate excellent nutritional information and organic food products with 100 million people worldwide. Autumn's commitment to health reached new heights last year following the birth of their son, Maverick.