Michael Neeley: The Truth About #MeToo
"Men can help the #MeToo cause by first listening to the women in their lives. In the case of my wife, she just wants to be heard. As men, we naturally want to fix things, but we need to remember to simply pause and just listen. Instead of going into a "fix it" mode, try to solve the issue together with your wife or partner. Solving is something you do together; fixing is what you do on your own. Ask her what you can do together to make things better." – Michael Neeley
In the light of #MeToo, female or male, what can you do to help the cause and be a leader of change?
In Wellness + Wisdom episode 173, Writer, Motivational Speaker, Personal Development Coach, Creator of the transformational program, The Art of Forgetting, and Podcast Host of both Consciously Speaking and the upcoming Buy This Not That Podcast, Michael Neeley will teach you the difference between mindset and consciousness, how to let go of false stories in your mind, and the steps we can take to look after one another.
Get ready to discover your inner courage and be a positive force in this world. 
Learn More About The #MeToo Movement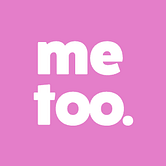 In 2006, Tarana Burke founded the #MeToo Movement to help survivors of sexual violence, particularly young women of color from low wealth communities, find pathways to healing. Using the idea of "empowerment through empathy," the #MeToo Movement was ultimately created to ensure survivors know they're not alone in their journey.
The #MeToo Movement has built a community of survivors from all walks of life. By bringing vital conversations about sexual violence into the mainstream, we're helping to de-stigmatize survivors by highlighting the breadth and impact sexual violence has on thousands of women, and we're helping those who need it to find entry points to healing. Ultimately, with survivors at the forefront of this movement, we're aiding the fight to end sexual violence. We want to uplift radical community healing as a social justice issue and are committed to disrupting all systems that allow sexual violence to flourish.
Listen To Episode 173 As Michael Neeley Uncovers:
The difference between mindset and consciousness.
Why he decided to leave acting behind to pursue another purpose after his son was born in 2002.
How you can find your purpose in life by being still and patient.
His view on societal conditioning when it comes to consciousness.
The power of telling yourself the truth first so that you can be honest with other people.
How to be loving when you end a relationship with another person.
The Art of Forgetting: Letting go of made up thoughts or stories and anything that is weighing you down.
Why there's nothing wrong with ending a relationship and being happy with the new direction your life is heading towards.
The steps you can take to become more conscious in the world you live in.
What The Noble Eightfold Path is and how it can help you achieve greater consciousness.
How to deal with your triggers and negative thoughts by shortening your path and going back to consciousness through meditation.
What #MeToo is and how you can be a leader of change.
Whether or not there is a connection between a lack of intimacy in real life and the world's obsession with porn when it comes to #MeToo.
Steps men can take to better support the women in their lives.
What body language women share to let men know when something they've done isn't acceptable to them.
What he's done to cultivate more courage in his life.
His upcoming planned live event for 2018 – Your Authority Blueprint Live.
Power Quotes From The Show
"Sometimes our purpose is to simply be still, be patient, and find out what our next purpose is in life." – Josh Trent
"Our inner turmoil leads us to think that we have to lie to other people; even our partners. However, when our consciousness kicks in, it helps us realize that the other person is an adult and they can handle the truth. In a loving way, we can tell someone the truth. Don't try to sugar coat, lie, or make something up just to appease someone because it won't serve them in the end anyway." – Michael Neeley
"If your relationship isn't working, don't try to hang onto it. Be honest with yourself and be honest with each other. Then, move away from each other lovingly. Just because you're no longer in the relationship doesn't mean you have to stop loving them. You can love them in a different way and still be friends." – Michael Neeley
"To master The Art of Forgetting, you have to ignore all these made up stories. You have to successfully remove the made up thoughts and ideas you've invented in your mind." – Michael Neeley
"If everything is done from love, then you're on the right path." – Michael Neeley
Links From Today's Show:
The Art of Forgetting
About Michael Neeley
Michael Neeley is a writer, a motivational speaker, podcast host of Consciously Speaking; a personal development coach, and the creator of the transformational program The Art of Forgetting.
It is a culmination of work that stemmed from his life experiences as a professional actor, an entrepreneur, a father, a husband, a son, a conscious explorer, and a friend.
Michael studies Buddhism and sits on the Board of Directors at Insight Santa Cruz. His contemplative practices form a great part of the foundation of his work.