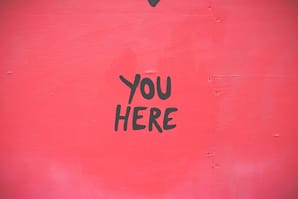 Jump off the new year's resolution train and into the magic and mystery of the present moment.
Ironically as I write this title, it takes me back to the dancefloor in 1999 with the inimitable Fatboy Slim. Can you hear the tune, maybe you were there? Back on that dance floor, I wasn't anywhere but there. I wasn't thinking about the past and I certainly wasn't worrying about the future.
"Right here, right now
Right here, right now…
Right here, here, here, here
Here, here, here, here…"
– Fatboy Slim
Today, while my lifestyle is very different and the dance floors I hit are far more consciously ecstatic, I practice a similar mantra at any given time throughout the day and remind myself frequently to embody a state of being 'here, now'. It's that presence that gives us our sovereign power – the control over how and where we focus our energy and for what purpose. Let's explore what contributes to our personal power a little here.
Don't Believe The Hype
I really didn't mean to turn this into a 90's classic tracks post. However as this next title flows, again there appears to be some synergy between my intention and the track that inspired the heading. Public Enemy's, Chuck D stated the song was inspired by the works of Noam Chomsky – renowned for his discourses on mass media and one of the founders of Cognitive Science.
What follows is my encouragement for you tune into your awareness, to learn how to trust yourself above all others.
Time Isn't Linear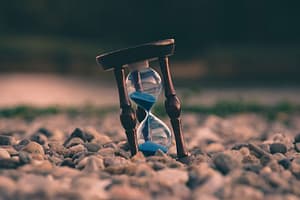 Right now, you're likely to be seeing and hearing a lot of people selling fear and lack – yes, even in the wellness industry. It's why this is the busiest time of year for selling gym memberships, life coaching and home fitness gear. You're hearing what program you need to join to "make 2019 your best year yet". When we are flooded with messages that enforce the idea that this is the window of time your future success relies on, it can be overwhelming and anxiety producing… versus actually setting us up for what we desire to create.
I'm not saying that these things aren't important, they are – they're equally important any time of the year that you're ready to commit to changing your life.
The most successful people abide by a truth that goals and challenges are something we are continually setting, working towards, evaluating and re-assessing in line with our values. And those who are really kicking goals based upon their own meaning of success are coming to understand that time isn't linear.
I'm not suggesting that you shouldn't have your vision, mission and goals down on paper. Or that you shouldn't be finding out what are the best tools and techniques or who are the most aligned people to help you get there (all super important in achieving anything of value).
Setting Your Own Agenda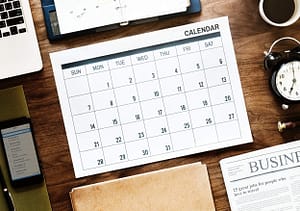 Some of you might have been doing that throughout the year, moving through cycles. When we're co-creating, we're constantly putting ideas and feelings into the field that can align and manifest at any given time. And as such, new things are born dynamically. The point here is, if you don't have your 2019 mapped out in full already – you're not doomed to failure. That notion is someone else's agenda. The reality is, at any given time you can create what you want, even right now.
So likewise, if you decide after reading this that you don't want to wait until 2019 to start Pilates classes, you might go to a new class tonight. You might start being kinder to yourself right now by taking a deep breath, holding your hand on your heart and smiling. You might stop cleaning with chemicals today and embrace non-toxic living in this moment.
Whatever you want to start or stop doing to reach new goals and improve your wellbeing, those things can actualise the moment you choose to take action with intention.
If you don't check everything off your 'to-do' list this year, that doesn't indicate failure either. Perhaps when you come into the present moment and re-evaluate your list, you'll realise some of the things no longer serve your highest intention. Consider them done; they no longer require your energy.
You've Got The Power
Starting a new path, then maintaining energy and momentum takes present moment awareness.
When we unplug from external noise, our intuition is greater. From that space, we're able to assess and pivot in micro ways that consume far less energy than waiting until we feel burnt out or self-defeated. Presence gifts us the joy of feeling energised and far less susceptible to anxieties created by being too mentally and emotionally focused on the future.
By the time you read the next line, the future is now – so what's the rush to be somewhere other than here?
Embrace the energy of this moment; you are enough. If you want to change something, make that change today and repeat that thing tomorrow, no matter what time of year. If you want to take time out for yourself even when others aren't, take time out – guilt free. These are some of the keys to your energetic intelligence.
Joining any program because we're sold the promise of "a new year, a new life" doesn't guarantee a lasting lifestyle change, neither does a new year's resolution…in fact the opposite has been proven.
Listening to ourselves, feeling our energy and learning when and how to move or be still…this is the embodiment of mindfulness. This is the place where life becomes easier, more in flow, more intentionally active while also being in allowance.
When we give our physical, mental and emotional energy space to breathe and expand, things fall into alignment, opportunities present, ideas take shape. That is when they're able to fully actualise in all their glory, outside of the prescribed. This is the place from which things come to life in their true dynamic, creative potential.
About The Author | Amber Ward
Amber Ward is a mentor whose superpower is matching people's energy with their mission. Working with high calibre creatives, innovators and entrepreneurs, she draws upon new technologies and ancient wisdoms sharing the art & science of understanding your energetic intelligence. In her practice, Life UnLtd she guides people to integrate proven tools in the day-to-day through the framework of her Optimized Self-program.