We live in a world that is constantly changing the world inside of ourselves and especially the world outside of ourselves. This is Josh Trent. And today I'm at peace. I'm excited with letting this podcast die. I know many of you have been with me since 2015.
When I started this podcast in a spare bedroom, I was renting from a friend after I had put my mom in a mental home, ended a relationship and gotten fired from a corporate job that was making me commit spiritual suicide and just like anything in life.
All good things. All great things come to an end, but listen, the great news, the good news. The amazing news is that yes, the Wellness Force podcast has officially died today. We put it to rest 2-22-22 on this day. And the reason I'm letting the old name rest in peace is because that represented a man.
The Birth of Wellness + Wisdom
I no longer am. And it's my intention with this solo cast to share with you the wisdom about death and rebirth about creation and about letting go and to share some wisdom that I've learned along the way in these last seven plus years and almost 500 interviews about the most thing in life. And that is honesty and truth, honesty, and truth. That's what I'm gonna share with you today about why Wellness Force is going to die.
And in its place, the seeds that were planted, which I'm so excited about over a year ago, have yielded a new crop of wisdom, a new podcast with my heart and soul connecting with your heart and soul. This new name of the podcast. We are shifting from Wellness Force to Wellness + Wisdom. Here's why. I am now a father. I'm gonna be 42 years old this year.
My Own Death & Rebirth
And just like you, what me in the past, my way of being who I was as a human being, as a man, as this soul, as a human it's changed so much has changed. And so the reason that Wellness Force podcast is dying and Wellness + Wisdom is being birthed is because I have gone through a cycle of death and rebirth myself, the old version. I know all the parents can relate or for any of us that have gone through an identity shift or a shift of what you really love, what you really care about.
It can be so hard to let go of what was, it could be so hard to let go of how things used to be, how things used to serve you. But if I, if we are willing to have the courage to let go and stop the white-knuckling and stop the forcing and stop paddling upstream, trying to make something happen because we want it to be the same, but it's just not the same anymore. The biggest piece of wisdom we can do and we can access is to take a big deep breath.
Healing Trauma
So today I'm gonna unpack, and I'm gonna share with you my journey, if you've been with me for the past seven years, or if you're coming right here to Wellness + Wisdom, it feels great to say that it feels so good to say that I've been thinking about this. I've been, I've been ruminating on this. If you're here with us, for the Wellness + Wisdom podcast, formally known as Wellness Force, I'm gonna share with you some unique wisdom that I've learned.
And I really you feel like by the end of this solocast, this episode, you are going to take home to your relationships, to your partner, to your life, a unique blend of wisdom and practical knowledge that you can put to use right away. So let's dig in. You know, when I started the show, I was in a play of force. And if you look at the etymology of the word force, the word force is much different than power.
---
BREATHE:
Breath & Wellness Program
Get 25% off of the BREATHE: Breath & Wellness Program
with the code PODCAST25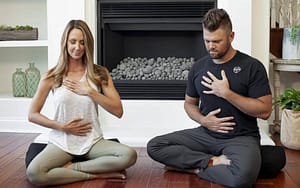 Boost your immunity and calm your mind with freedom from chronic stress in the modern world.
A 21 day guided breath and wellness program using ancient wisdom to boost your immunity, calm your mind, and give you freedom from chronic stress in the modern world.
Combining special breathwork infused with safe vape cannabidiol, BREATHE gives you everything you need to let go of old weight, de-stress, and build immunity so you can live your best life.
In this special (limited time) offer, you will receive:
– Lifetime access to BREATHE
– Free upgrades to all future training modules
– Free additional training modules
– Special VIP coupons for safe vape, essential oils, CBD, nootropics and more
– Private WF group access