Wellness + Wisdom Episode 526

Wellness + Wisdom Podcast Host and Wellness Force Media CEO, Josh Trent, shares how to identify whether you struggle with mental health problems with a simple mental health test.
In this solocast, you will learn:
DSM-5: Diagnostic and Statistical Manual of Mental Disorders.
How to tell if you're struggling with your mental health.
Self-awareness and emotional inventory.
Why you need to observe your behavior changes.
What changes in appetite and fluctuating weight are showing you.
How mental issues manifest physically.
Why you should never take suicidal thoughts lightly and seek professional help.
The importance of doing things that bring you joy.
Why lack of productivity, forgetfulness, and problems focusing could be signs of a mental issue.
How journaling, taking up new activities, and a healthy diet improve your mental health.
Benefits of breathwork for mental health and adrenal fatigue.
---
BREATHE:
Breath & Wellness Program
Get 33% off of the BREATHE: Breath & Wellness Program
with the code PODCAST33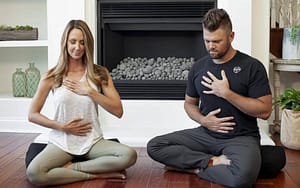 Boost your immunity and calm your mind with freedom from chronic stress in the modern world.
A 21 day guided breath and wellness program using ancient wisdom to boost your immunity, calm your mind, and give you freedom from chronic stress in the modern world.
Combining special breathwork infused with safe vape cannabidiol, BREATHE gives you everything you need to let go of old weight, de-stress, and build immunity so you can live your best life.
In this special (limited time) offer, you will receive:
– Lifetime access to BREATHE
– Free upgrades to all future training modules
– Free additional training modules
– Special VIP coupons for safe vape, essential oils, CBD, nootropics and more
– Private WF group access
---
Links From Today's Show 
---
Shop the BEST Organic Snacks at PaleoValley
PaleoValley's 100% Grass-Fed Beef Sticks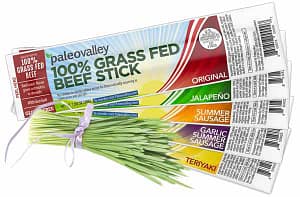 Paleovalley 100% Grass Fed Beef Sticks are the only beef sticks in the USA made from 100% grass fed/grass finished beef and organic spices that are naturally fermented.
Their 100% Grass Fed Beef Sticks are unlike anything else on the market. In fact, they were recently voted in Paleo Magazine as one of the top snacks of the year.
The reason is that they are committed to making the highest quality, clean products that are free from problematic ingredients.
Their beef comes from 100% grass fed cows raised entirely on natural grass pastures by family farmers right here in the USA. As a result they are healthy and happy.
PaleoValley's Pasture-Raised Turkey Sticks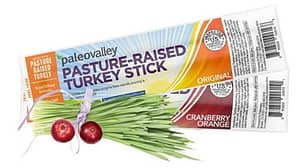 Paleovalley Pasture-Raised Turkey Sticks were created to make healthy snacking easier.
Their turkey sticks are made from turkeys who are allowed to live as nature intended… on organic grass pastures with plenty of sunshine, fresh air and room to exercise.
The result of raising turkeys in such a natural way is a much healthier, clean protein with higher levels of vitamins, minerals, and omega-3s.
Unfortunately, virtually all turkey in the USA is conventionally raised with a small portion being "free range" – a virtually meaningless term that simply means the turkeys were allowed access to the outdoors. However, most "free range" turkeys only have access to an outdoor dirt field with no pasture in sight.
Their truly pasture-raised turkeys are given full access to outdoor, pesticide-free pasture with plenty of grass and insects for them to nibble on.
---
Death & Rebirth: Why I'm Saying Goodbye to Wellness Force…