"We are not our ruptures. We are the loving awareness that the rupture is existing within and when we can tap into our spacious awareness and view the rupture through our loving hearts, it transcends it, it shifts it, it helps it amalgamate, and move the timeline from this rupture that's three years old that's angry at the world into this adult who knows better." – Samantha Skelly
Wellness + Wisdom Episode 387
How can you use your breath, your thoughts, and your heart to connect with what's real and rise above all the arguing, division, fear, and contraction that's out there in our world?  
Join Samantha as she shares the tools to help you bust through these illusions; especially if you are feeling stuck right now.
'We are not our ruptures. We are the loving awareness that the rupture is existing within and when we can tap into our spacious awareness and view the rupture through our loving hearts, it transcends it.' - Samantha Skelly
Click To Tweet
---
CURED Nutrition
Get 15% off your CURED Nutrition order with the code WELLNESSFORCE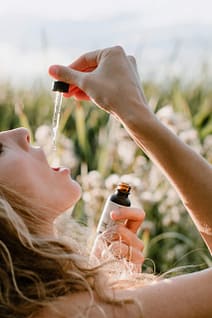 It's taken me over a year to find the right hemp and CBD company to introduce to the Wellness Force Community and I could not be more thrilled that it's CURED Nutrition!
CURED Nutrition is a movement inspired by nature and grounded in a shared desire to leave a lasting impression on you, our community, and this world. Together, they're a collective of heart-centered human beings who are inviting you – the conscious creatives, dreamers, and healers – to join their family. Learn how CURED hemp and CBD products can enhance your daily wellness routine.
Try Cured Today
They're Colorado-based organically grown hemp products that have been engineered to transform your approach toward an elevated life. Tap into your inherent potential – your greatest mind-body alignment – and nourish it with the supplements you were designed to thrive on. A greater existence is waiting.
Listen To Episode 387 As Samantha Skelly
Uncovers:
[1:30] Samantha's Wellness Journey
Samantha's background and story up until the woman that she is today.
Unpacking moments of disconnect and the choices she has made in the past that didn't feel in alignment with herself.
Why she was overwhelmed by thoughts in her mind, negative emotions, and the experience of living while in London.
Her Diet Depression Years during which she was on over 50 diets in less than 4 years.
The culture of personal development that she grew up with from an early age.
Her religious upbringing and why she got to a point of turning her back on God and anything spiritual while living in London
The shame she felt in her early 20s because of her religion and what she should or shouldn't do.
Relief that she felt when she left England to go back home to ground and reset herself.
[13:30] Healing With Breathwork
[23:30] You Are The Medicine
Unpacking the path that she is on now and what people are resonating the most with it.
Exploring her philosophy, "You are your own drug," and her mission to disintegrate the dependency model when it comes to personal and spiritual development.
Why we ourselves are the medicine to our nervous system and we can remedy our triggers and ruptures that have been created.
The fact that it isn't your coach doing the work, it's you who is actually healing yourself.
How to create an internal climate of freedom that is always available to you.
Steps to take towards healing yourself including knowing that you are not the rupture within but the spaceholder and loving awareness that the rupture coexists with.
The space between the dangers of spiritual bypassing and actually being your trigger.
What steps you can take to observe your trigger from the lens of your heart in order to heal it.
How to create a dialogue with your triggers, emotions, and thought loops to soothe you rather than give your power away.
[32:00] Deprogramming Our Childhood
Unpacking the different ways that we are programmed from our childhood and even before then as embryos.
How we develop ruptures and protectors when our personal needs are not met.
The impact of conditioning from our parents and caretakers to society that keep us away from our soul's curriculum and gifts.
How breathwork and energetic/somatic coaching help us dismantle and unbind conditioned thoughts that are not true.
Why breathwork is a perfect match for energetic and somatic coaching as it opens up the person to the work for greater alignment.
How new generations are becoming more and more conscious and aware of how they can heal themselves and their family.
Why you should ask yourself, "What am I here to do?" if you find yourself feeling miserable about your life.
[40:00] What We Can Learn In Stillness
What breathwork means to her at a soul level.
The instant positive feedback and healing people experience when they start doing breathwork.
Various different types of breathwork and certifications she has received so that she can now teach her own way of breathwork focused on ascension and emotional development.
Her experience of waking up at 3:04 AM with content flowing through her for a long period of time.
How she views her program, Pause, as this entity above her that is constantly communicating to her what it needs to have an impact in the world.
[48:30] The Power Of Prioritizing Health
The different sides of her from her playful inner child and spiritual self that are part of her natural essence.
Different forms of breathwork and why holding your breath can help you be more at peace with your stress.
How she uses breath holds in her work to either ascend or be grounded.
Her Pause Breathwork Facilitator program you can take.
The clear visions of not just what she wants for her life but for the world as she helps it with her mission.
How to be patient and calm now amongst the destruction as we are in the midst of co-creating something better for humanity.
How and why she prioritizes her mental and emotional wellness over everything else.
The power in making the choice every single day to take care of your wellness.
Power Quotes From The Show
'We are all wanting freedom so what if we could create an internal climate of freedom? That way we don't think that we need to fight for our freedom; it's just available for us.' - Samantha Skelly
Click To Tweet
You Are Your Own Healer
"You are doing the work, you are doing the medicine, and you have this incredible innate power to heal and empower yourself so that you can empower others. I'm not empowering you; I'm not God, I'm not Jesus. You are doing the work yourself and that's just a beautiful thing that I think anyone can get amongst." – Samantha Skelly
Create Your Own Freedom
"We are all wanting freedom so what if we could create an internal climate of freedom? That way we don't think that we need to fight for our freedom; it's just available for us." – Samantha Skelly
Observing Your Triggers From The Heart
"When I bring myself into my heart and I view my trigger from my heart, I'm viewing it from the lens of the heart so that I'm not in it. So, when we hold that spaciousness, we know that we're not going to identify with it but observe it. Then, we have the intelligence and the wisdom to know what it actually means." – Samantha Skelly
Links From Today's Show 
About Samantha Skelly
Samantha Skelly
is an entrepreneur, motivational speaker, best-selling author, and emotional eating expert. As a leading authority on disordered eating and body image issues, Samantha has made it her life's mission to empower women to overcome their struggles with food and body so that they can live happy, authentic, and fulfilling lives.
Samantha's Mission
Samantha's mission was realized in 2014, when she founded Hungry for Happiness, a movement to support women around the world who are battling disordered eating and body image issues. Hungry for Happiness provides accessible and affordable recovery resources to those suffering in silence. Through her program, Samantha has revolutionized the weight loss industry by challenging the "Band-Aids for bullet wounds" methodology that has long been the industry standard. She works with clients to examine the individual and underlying causes of eating disorders, and in doing so, has transformed the lives of countless women around the world by helping them conquer their food and body related issues once and for all.
Hungry For Happiness
Author of the recent best-seller, Hungry for Happiness: One Woman's Guide From Fighting Food to Finding Freedom, Samantha continues to spread her message and inspire thousands of people through her program, worldwide international retreats, motivational speaking engagements, and the Hungry for Happiness podcast. Samantha has had the privilege of sharing her mission on an international platform, with appearances on Global TV, Shaw, NBC, and, CBC. In 2013, Samantha was awarded "Top 24 under 24," and in 2014, she was named a finalist for "Best Emerging Entrepreneur" by Small Business BC.
Hungry For Happiness | Our Legacy
---