Ahh, the holidays. That time of the year that's universally regarded as both the most joyful and the most stressful.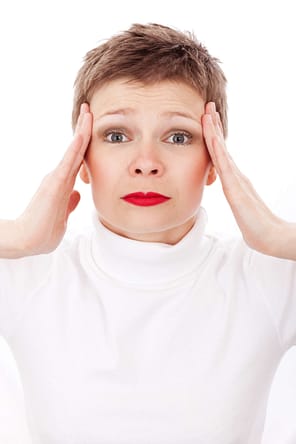 For those of who have families or perhaps a large community of a different sort, the holidays are a time that can potentially consist of stressing over finding the perfect gift and getting the travel plans in order or preparing a huge dinner…or navigating those awkward mid-dinner political conversations! However, most of those stresses are counterbalanced by the joy of sharing gifts and time with the people you love.
But for those of us who don't spend the holidays with family or close friends, the stress can come from a much different place. And there's often little joy to counterbalance it.
We're the people for whom Friendsgiving was invented, which is a fantastic upgrade from turkey for one! However, things start to look significantly direr around Christmas because it's much more likely that your friends will be flying out of town or if they're staying around, they're spending time with family. So, any semblance of people with whom to hang out with (and places open for hanging) whittles down to near nothing.
And if you make it through Christmas, you're rewarded with the panicked "must find New Year's plans!" I start worrying about NYE approximately January 2nd. It's a problem. Especially because by that time I'm already deep into Valentine's Day anxiety.
It's the worst. And it's made even harder to swallow because of how joyful everyone else seems.
Well, I have a few suggestions to make the holidays feel just a little less painful and a bit more joyful for the solitary soul.
Treat YourSelf
Yes, as the Parks and Rec gang used to do, you can take whatever holiday leads to loneliness and turn it into a day of pampering. Do NO work whatsoever! If your friends aren't working while opening presents, why should you be working? It only compounds the pain sometimes — like "ugh, if I had friends I wouldn't feel like I had to work right now."
Well, guess what — you DON'T have to work right then!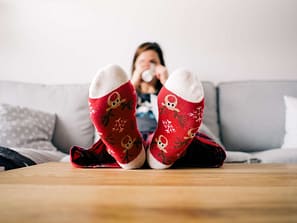 Yes, if you want to be a super entrepreneur or whatever you can Gary Vee yourself straight through all 12 days of Christmas. But if you want to be good to your soul, maybe take a day and do only things you love: read a fiction book (ie, don't learn anything related to work), take a long bath, or eat a slightly obscene amount of dark chocolate.
On Thanksgiving this year, I gave myself permission to do absolutely nothing. A gluttonous amount of TV watching ensued — something I'd never have time to do or allow myself to do on a normal day. But if everyone else was spending it being gluttons, I got to, too!
Phone a Friend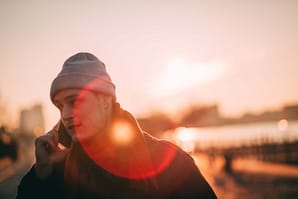 Another thing to remember if you're feeling lonely around the holidays is that you may be lonely, but you're certainly not alone in that loneliness! But we tend to assume that everyone else is with their family, so we don't reach out to find out whether anyone else may be sitting alone assuming they are also alone!
So reach out! Message those people who may not be spending the holiday with family. Heck, message those who are — they may be looking for a good excuse to step away from that awkward conversation about the guy that Aunt Gayle brought to dinner!
This is your chance to go ahead and Skype friends from around the world who may be a day ahead or behind and thereby NOT celebrating a holiday that day! Or to be the one who has a Festivus dinner for anyone in town not celebrating with their families.
And if you're NOT in the 'alone for the holidays' camp?
You get to give the gift of reaching out to those friends you know may be alone and wish them a happy holiday or spend a few minutes chatting with them on the phone, old skool style. Because those spending the day alone may not talk to another human the entire day, so the sound of your voice may lift their spirits in a way you can't imagine.
About The Author | Dr. Lynn Marie Morski
Lynn Marie Morski
is a physician, attorney, and lifelong quitter. She has carved out a successful path by not only knowing when to persevere and when to quit but more importantly, how to learn from the situations where quitting was the best option. Her firm belief is that quitting doesn't deserve the stigma it has been given, for quitting is a key step in finding out what truly works for each person. She would love to help you create your best life by quitting the things that aren't serving you.
To that end, she started the Quit Happens podcast, where each week she interviews someone who has found success through strategic quitting in order to help pass along their advice to you! Also, her first book, Quitting by Design, is set for release in September 2018. In addition, Dr. Morski helps people to and through their quits via coaching and public speaking.