The liver is a vital organ that protects your body 24 hours a day. It weighs around 3 pounds in an average-sized person and performs more than 500 vital functions. It's shaped like a cone, with the large end above the small intestine and the small end near the spleen. The liver fights infections, eliminates toxins, regulates hormones, and boosts energy by transforming food into the required chemicals for normal functioning.
To give you an idea of how important the liver is, we've decided to provide an overview of its function, potential diseases, and which tests you can do to monitor your liver health.
Follow along to learn how to check your liver health to monitor and prevent any potential damage or disease.
Common Liver Diseases
Before diving deeper into liver diagnostics, it's important to be familiar with common liver diseases, their symptoms, and how to treat/prevent them.
Some common liver diseases are hepatitis A, hepatitis B, hepatitis C, cirrhosis, fatty liver disease (NAFLD or NASH), liver cancer, inherited diseases like hemochromatosis and Wilson disease, primary biliary cholangitis, etc.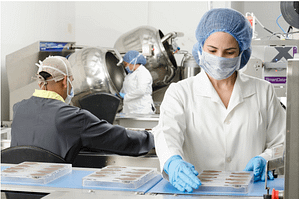 Some liver diseases rarely develop any symptoms, while others usually display jaundice, nausea, vomiting, edema, and bruising.
For example, signs of NASH include red palms, fatigue, ascites or body swelling, web-like blood vessels, high blood pressure, high cholesterol, triglycerides, etc. Non-Alcoholic Steatohepatitis is a common liver disease that usually develops in people with type 2 diabetes and obesity.
Liver's Functions
The liver metabolizes chemicals, drugs, and alcohol, destroying and neutralizing toxic and poisonous substances. It also manufactures proteins, transports substances in the blood, and regulates thyroid, cortisone, and sex hormones.
Other important functions are albumin production, regulation of amino acids, removing bacteria from the bloodstream, glucose processing, and blood clot regulation.
This organ also produces cholesterol and excretes it into the blood, regulates the supply of minerals and vitamins, including copper and iron, and produces bile, to name a few…
How to Test Your Liver Health?
The choices you make daily determine your health. More specifically, to safeguard the health of your liver, you need to understand the importance of the organ for your overall health. You can keep it healthy and prevent potential damage and disease by learning more about it.
Let's get to the point now. Several tests determine liver health and help you reduce the risks of developing more severe forms.
Blood Tests – a liver blood test is also known as a liver function test that measures the levels of enzymes, proteins, and bilirubin in the blood. It also helps check for inflammation and signs of damage since the liver can be affected by gallbladder disease, side effects of certain medications, fatty liver disease, or cirrhosis. This test is helpful if you have type 2 diabetes, are overweight, or have a genetic disease like hemochromatosis or high cholesterol.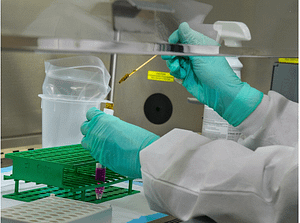 The test measures:
Globulin – fights infections and helps blood coagulation in case of injury;
Albumin – allows tissues to grow and repair, transports hormones and nutrients;
Total protein levels – both albumin and globulin combined are measured;
Liver enzymes like ALP, ALT, and GGT;
Bilirubin – no known function; it's produced by the breakdown of heme (a substance present in the red blood cells) and secreted in the bile;
Imaging tests – MRI, ultrasound, and CT scan are used to look for signs of scarring tissue, damage, and tumors in the liver. Another type of scan called fibroscan is used to determine the levels of fat and scarring in this organ;
Biopsy – a liver biopsy is performed to diagnose a liver disease or even cancer. A small liver tissue sample is taken with a thin needle and examined in a lab;
Other liver tests – additional liver tests can be performed to identify the presence of certain diseases. Such tests examine the elevation in transferrin saturation, serum iron, deficiency of ceruloplasmin, immunologic tests that determine the levels of PBC, etc.;
Specific antibody tests to indicate the presence of the type of hepatitis;
INR and prothrombin time tests – used to assess the blood clotting factors; when the liver suffers a certain kind of injury, these proteins will be in low and abnormal levels;
Endoscopy – used to look for swollen veins in the stomach and esophagus, which are a sign of cirrhosis;
Take Care of Your Health
The good news is you can take care of your liver health and prevent potential damage. If you catch early signs, reach out to a healthcare professional and implement lifestyle changes to boost liver function in the long term.