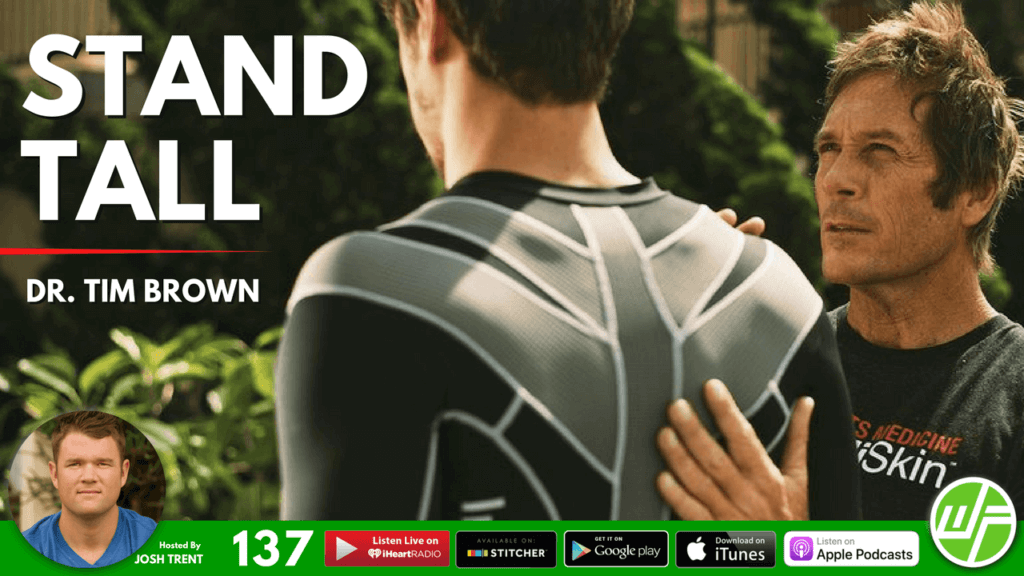 Stand Tall – Dr. Tim Brown
Since the beginning of time, we have been standing, walking, running, and always moving. But in today's world, we spend most of our time sitting at a desk, in a car, or on the couch. This excessive sitting results in the chest muscles tightening, causing the shoulders to rotate forward internally while the muscles of the upper back weaken– not healthy and definitely not a good look.
Posture affects everything. With great posture, our minds and bodies get energized and flow with optimal health. With poor posture, our minds and bodies are tortured by fatigue, migraines, back pain, neck pain, depression, poor circulation/digestion, and sluggish thinking and movement.
If we really want to live life to the fullest and build a powerful foundation for our health, we have to understand the importance of posture and train our bodies to Stand Tall.
Dr. Brown and IntelliSkin are on a mission to radically transform the way we think, speak, and act about our posture and Wellness Force could not be more stoked to be a voice for this change, this awareness, that our world needs right now.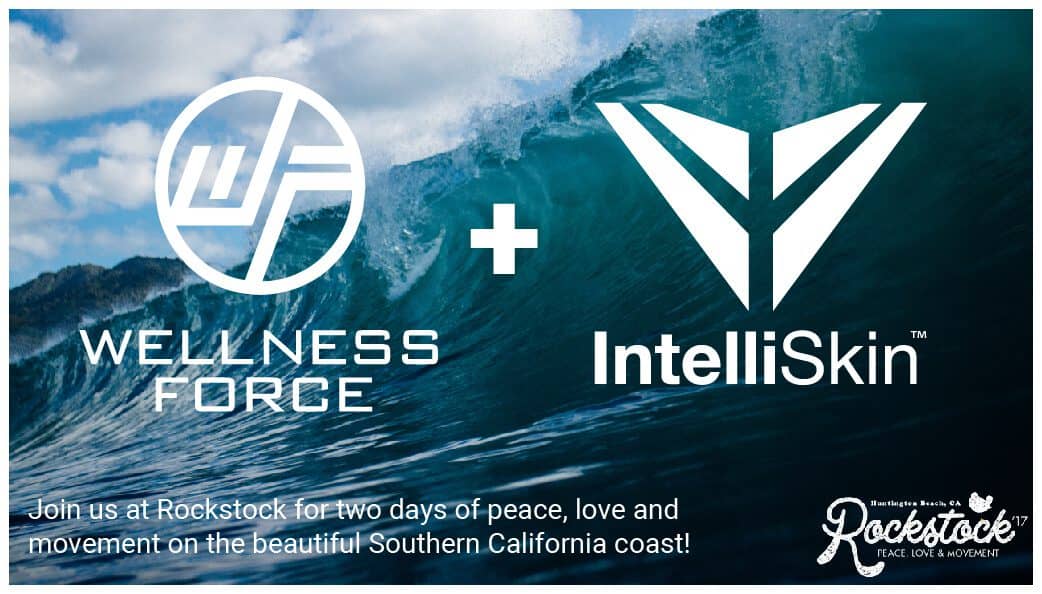 Join us on Wellness + Wisdom as the creator of IntelliSkin and C0-Medical Director for the World Surfing League, Dr. Tim Brown, shows us how to transform our health by building a solid foundation through better posture.
Links From Today's Show:
Listen To Episode 137 as Tim and Josh Uncover:
The common postural problems that affect professional and everyday athletes
Tim's vision and deeper purpose behind creating IntelliSkin
How postural support technology is helping us Stand Tall and move with power and presence
How to combine our movement and breath to increase the body's efficiency
Why poor alignment will weaken our immune system
How bad posture reduces our ability breathe and oxygenate the body
Tips for setting up a workstation and that supports movement
How to move and breathe for increased circulation
Why poor posture signals your body into "fight or flight"
How alignment affects the electrical connections in the body
Using diaphragmatic breathing to bring more oxygen into the system
Tips for maintaining good circulation when using seated and standing desks
Moving from a C-curved to an S-curved spine to better support the upper body
Breathing techniques to relax into our parasympathetic nervous system
Why nose-breathing increases our ability to oxygenate the blood
How better posture will lead to increased confidence
Why the body needs a movement break every 20 minutes
Tim's breathing exercise

Breath in through the nose – 4 count
Hold the breath – 7 count
Breath out slowly – 8 count
Power Quotes from Tim and Josh
"To function in proper posture, we need to get up and move every 20 minutes." – Tim Brown
"Posture is one of the fundamental building blocks of life." – Josh Trent
"Your circulation is inhibited when you breathe from poor posture." – Tim Brown
"It's a great investment for any company to make sure their employees stand up and move on a regular basis." – Tim Brown
"Alignment is the first step in the journey to finding better health." – Tim Brown
"Connecting the sub-systems of the body improves our health, wellness, and performance." – Tim Brown
"The body is programmed to relax when we breathe properly." – Tim Brown
About Tim Brown
IntelliSkin inventor, Dr. Tim Brown, grew to understand his future creation while working as the medical director on the ASP surf and AVP volleyball tours during the 1980's. As an early innovator in functional taping, he developed a hybrid kinesiology technique known as SPRT (Specific Proprioceptive Response Taping). Used on everyone from Olympians to NFL players, the technique quickly became a staple in the athletic world as it allowed injured athletes to compete despite their injuries. Dr. Brown's instinctive techniques got athletes asking for taping remedies so often, that he needed something that could do the job when he wasn't there. Many late nights of trial and error using remnants of old wetsuits and rash guards, he devised a wearable technology that mimicked his taping technique. Dr. Brown's goal was to take what he had learned in designing and come up with a comfortable, Smart Compression shirt that would clinically improve posture and spinal alignment for everyone, whether you're an elite athlete or a weekend warrior. Dr. Brown's ultimate goal is to help everybody to look better, feel better and perform better. We continue to pursue that goal every day.
About Intelliskin