Food Freedom Forever With Melissa Hartwig
"This is not like any other nutrition program you've ever stumbled across. You have to think about it differently in terms of it being just one part of a lifelong cycle." – Melissa Hartwig
Pushing Your Reset Button With Your Health, Habits, & Relationship With Food
On this week's podcast, you'll learn from an exceptional woman who has dedicated her life to driving real transformations in physical and emotional wellness. In this hour, together we'll discover the connections between your emotions and healthy habits to live your best life and enjoy the process.
Sparking real, sustainable transformation and creating food freedom begins when we do the emotional inventory with ourselves. This can be a tricky process when starting out, especially when taking the honest look at how we're showing up in our relationship with food is the only way through.
But there's science behind why we get stuck, and how we can change. It happens when we're hungry and open to the right answers. 
As Melissa writes in her first book, It Starts With Food:
"Ancient signals in a modern world: Food scientists have engineered chemicals in processed foods that light up the reward centers in the brain for a different reason than nature intended- not because they provide vital nutrition, but because they are scientifically designed to stimulate our tastes buds." 
About Melissa Hartwig
Melissa Hartwig is a Certified Sports Nutritionist who specializes in helping people change their relationship with food and create life-long, healthy habits. She is the co-creator of the original Whole30 program, the New York Times bestselling author of The Whole30 and It Starts With Food. Melissa has been featured by Dr. Oz, Good Morning America, the Wall Street Journal, Details, Shape, Outside, and SELF.
Melissa has also presented more than 150 health and nutrition seminars worldwide, and provides support to more than 1.5 million people a month through the Whole30 website.
"We're often told that it's selfish to take care of yourself first, but I look at it as an act of radical self love. I set boundaries in my life so that I am healthy, happy and so that I flourish in my life and I have more to give to everyone else." – Melissa Hartwig
Melissa's New Book: Food Freedom Forever
Letting Go of Bad Habits, Guilt, and Anxiety Around FoodEnd the yo-yo dieting cycle… forever. Welcome to the Food Freedom plan.
Millions of people have successfully completed the groundbreaking Whole30 program and radically transformed their energy, sleep, cravings, waistline, and health. Now, Food Freedom Forever offers real solutions for anyone stuck in the exhausting cycle of yo-yo dieting and the resulting stress, weight gain, uncontrollable cravings, and health complaints. In her newest book, best-selling author Melissa Hartwig defines true "food freedom" as being in control of the food you eat, instead of food controlling you.
Food Freedom Forever gives you everything you need for achieving dietary success, for today and for the rest of your healthy life. Melissa Hartwig's information is spot on in terms of its scientific validity, and wonderfully approachable in terms of its implementation. — DAVID PERLMUTTER, MD, Author, #1 New York Times Bestseller, Grain Brain
Resources Mentioned In This Episode
What You'll Hear On The Show
2:00
About Melissa Hartwig
4:45 Melissa shares a few things we don"t know about her
7:45 Melissa's road to creating the Whole30 and her tipping point
9:00 Why Melissa used joy instead of struggle to launch Whole30 and it Starts With Food
10:50 The difference between west coasters vs. east coasters and their relationships with food
12:00 Melissa unpacks what the Whole30 is, how it resets the body, and who it's for
14:30 A life changing story of an older man who transformed his relationship with food by doing Whole30
17:50 Your brain on food: Melissa explains her favorite chapter of "It Starts With Food"
21:15 Melissa explains the difference between satiety and satiation
24:30 Foods with "no brakes" and gateway foods
25:29 The healing power of grass fed hydrolyzed collagen
28:30 The psychology of change model and how to change
30:16 Dealing with anxiety on the Whole30 and in your life
33:30 Melissa discusses shame spirals and her new book Food Freedom Forever
36:07 How to feel like you're enough and worthy of being healthy, lean, athletic and fully present
40:16 Melissa and Josh discuss wearables and using trackers for obligers and upholders
41:20 Why Josh started and hosts Wellness + Wisdom
45:51 Being authentic, intuitively vulnerable, and empowering on social media with the Whole30
46:46 7 for 7 round: Josh asks Melissa 7 fast questions
55:13 Win a copy of It Starts With Food and Whole30
Aloha! Josh here. Listen, I deeply value your thoughts, now let your voice be heard. I live to serve the Wellness Force even better based on your words, feedback, and requests. (including how these episodes can allow you to break bad habits)
---
Thanks To Our Amazing Sponsor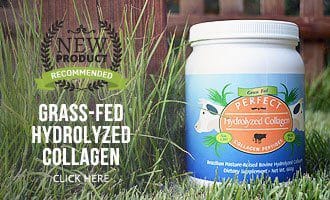 Want to avoid more trips to the store and save hundreds of dollars a year on superfood supplements?
Check out Perfect Supplements.com
Go to perfectsupplements.com/wellnessforce to get your grass-fed collagen from today's show and sign up for a free membership, plus get 10% off your entire order – just enter promo code "wellnessforce" at checkout.
Ask A Live Question For The Next Episode

Click here to leave a voicemail directly to Josh Trent to be read live!

Get Your Free Audio Book