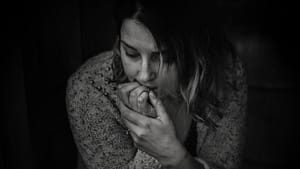 Depression affects a considerable number of individuals throughout the world. It is estimated that in the United States alone, nearly 21 million people across the country get affected by this major disorder every year, thereby making depression one of the most common mental illnesses.
Depression is not only about feeling bad, it is a mental condition that controls the way you act, think and work and develops over the course of time. It can be due to several causes that combine together to give rise to this serious mental illness.
Causes of Depression
While a person with a family history is at a higher risk of getting depression there could be other causes like loss of a loved one, sexual or mental abuse or accidents and bad past experiences that leave behind a trace that haunts people.
Signs of Depression
Some of the symptoms seen in a depressed person can be:
Low appetite
Inability to focus or concentrate
Insomnia
Feeling of loneliness
Remaining stressed and anxious
Having negative thinking
Suicidal thoughts and tendency to harm oneself
If you or your loved one are showing any of the above symptoms, it is high time to look for a therapist to assist you in overcoming the ramifications of this severe illness.
Best Treatment for Depression
Depression is a treatable mental illness, but it is important to first learn beforehand as much as you possibly can about the symptoms and whether they are a result of any underlying condition.
The severity of depression is also a critical factor, as the more severe the condition, the more intense the treatment is likely to be. Medications may be able to reduce the symptoms, but they are not advisable for long term use.
Online therapy is, therefore, considered to be one of the best and effective ways to deal with the fight of this dreadful ailment, despite the thinking of some people that online therapy for depression may not be as effective as face-to-face treatment.
In fact, teletherapy platforms which offer online counseling for depression provide an easy way to access their services in not only an affordable manner, but in a private environment as well. According to Bestonlinetherapy.com, there are multiple therapy sites that specialize specifically in treating depression, most commonly through CBT.
Moreover,online therapy for depression is convenient, flexible, secure and effective, and the best part is that you can sometimes access it online without paying a dime.
For treating depression online, an interactive mental health platform can let you connect with a licensed healthcare provider from anywhere in the world with just a reliable and stable internet connection.
Many of these websites apart from being free are affordable, offer 24×7 services as well as trained volunteers who will listen to your problems carefully and provide the necessary mental support.
Using online therapy to treat depression is therefore a good fit providing you want to talk to a therapist, have access to reliable WiFi and are in possession of either a smartphone, computer or tablet.
How is Online Counseling Carried Out?
An increasing number of clients are switching to online therapy as compared to in-person visits by typically using a phone, via email, real time chat or through video conferencing.
Some clients use this method in conjunction with traditional therapy for better results.That said, when choosing the best online therapy platform for yourself consider the following:
Whether the mental health professionals are all licensed psychologists, psychotherapists or psychiatrists
Sign up process should be easy
Review customer feedback
Payment options should be flexible
Ask about insurance coverage
Financial assistance
Therapists should have a wide range of expertise
Users need to simply log into the online counseling website for depression to connect to a professional therapist who will then put forth a personalized treatment plan through therapy sessions.
Different Types of Available Online Treatment
Since depression is a debilitating mood disorder, various types of online treatments have been known to cure it effectively. Not all therapies are the same, and each has its own specialized benefit.
Cognitive Behavioral Therapy: CBT or Cognitive Behavioral Therapy is one the best and most well-studied therapies for treating depression. CBT is most commonly provided in 11 individual sessions in a virtual setting via online therapy. Moreover, these CBT sessions are covered by insurance as long as you can find a therapist who is in-network with your policy plan.
Acceptance and Commitment Therapy (ACT): This is another therapy that is offered online via telehealth. The therapists at ACT adopt a different approach than those at CBT in that they teach users to treat depression by combining the elements of behavioral therapy and mindfulness. They also encourage patients to align their actions with their core values, in order to make positive changes in their lifestyle.
Interpersonal therapy (IPT): IPT is again a different type of therapy for depression that helps users by exploring their real life problems. After exploring the link, the aim of IPT is to assist the client in gaining insight and make active changes to improve their relationships. IPT treatment is provided online via telehealth and believes that depression is linked to events in life and treats them accordingly.
Effectiveness of online therapy counseling
Research has shown that online therapy can serve as a powerful tool, especially when it comes to treatment for depression and seeking emotional support.
A retrospective study on digital cognitive behavioral therapy for anxiety and depression was carried out by the National Library of Medicine and published in 2020.
The goal of the 12-week, app-based online program was to reduce the symptoms of depression and anxiety within a period of nine months.
Researchers found that all the participants experienced a significant reduction in the symptoms of anxiety and depression over time, which led them to conclude that online treatment can produce sustainable and meaningful improvements just as effectively as in-person CBT.
Another 2020 study published by the Journal of American College Health worked on a different therapy called Solution-Focused Brief Therapy which focused on finding solutions to one's problems by setting goals.
College students were randomly assigned to receive either traditional therapy or online counseling to treat their moderate levels of anxiety and depression. The end result was that both methods were found to be equally effective in reducing the symptoms.
The Bottom Line
Studies have proved that online therapy can be effective not only for treating anxiety and depression but trauma as well. No notable difference in patient satisfaction was found, except that outcomes were better the more sessions one attended.