"There are 3 Pillars to what I personally believe will shift someone's life and what I stand for which are Consciousness, Creativity, and Community. Consciousness brings you to the awareness of new ideas, ways of thinking, and ways of being. Consciousness makes us aware of the choices that are available to us. Creativity is the thing that isn't attached to the result. Creativity is the purest expression of your soul. It is the most healing frequency that you can bring through your body. It's your unadulterated, unfiltered expression and it doesn't have to be tied to how you earn your living but it gets to be part of your life. The third one is community and I think that it's very important for us to have a community that supports us along the way." – Adam Roa 
Wellness + Wisdom Episode 394
This podcast episode is divine timing as Adam discusses the power of freewill and manifestation during difficult times. 
[click_to_tweet tweet="'We don't necessarily have control of what is happening in our environment but we have the choice on how we respond and that is the essence of our freewill.' – Adam Roa" quote="'We don't necessarily have control of what is happening in our environment but we have the choice on how we respond and that is the essence of our freewill.' – Adam Roa"]
---
Belcampo Farms
Get 20% off of your first Belcampo order with the code WELLNESSFORCE
Belcampo was founded with a purpose: to create meat that's good for people, planet and animals.
What started as one mom's desire to feed her family the healthiest meat possible became a mission to revolutionize the industry from the inside out. Belcampo is the pioneer of hyper-sustainable, organic, grass-fed and -finished, Certified Humane meats, broths, and jerkies. The company is on a mission to revolutionize the meat industry for the well-being of people, the planet, and animals by farming meat the right way – with Certified Humane, regenerative, and climate-positive practices, which means it's better for you, the planet and the animals.
Conventionally raised animals are confined to feedlots and eat a diet of inflammatory grains, but Belcampo's animals graze on open pastures and seasonal grasses resulting in meat that is higher in nutrients and healthy fats.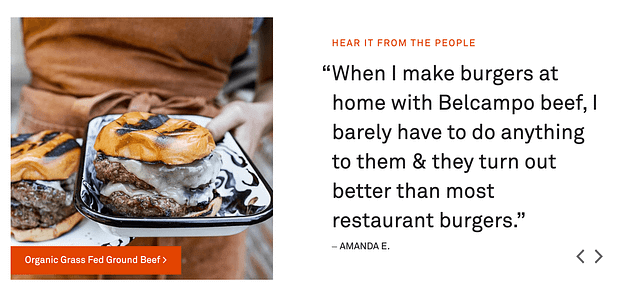 Listen To Episode 394 As Adam Roa
Uncovers:
[1:30] The Masks We Wore Before COVID-19
His belief that art is the highest leverage way that we can shift human

consciousness

.

Asking the question, "How often do we really look at, notice, and see people?"

Why we crave to be

authentic

yet at the same time we are putting up our own walls around the truth of how we're feeling with ourselves.

The fact that many people cannot openly admit that they are

unhappy

in their marriage, with their job, or anything else in their lives.

Adam's own biggest "mask" covering his

authentic self

and how he was able to remove it.

His

struggles

in high school not feeling like he was enough to be accepted by his peers.

Why he saw high school as a game that he could play and work his way to being popular yet when he got there he never felt different about himself and his

insecurities

.

The fact that many people believe there is an achievement that is going to change their world forever but then all their thoughts, feelings, and insecurities still remain.
[17:30] Is The Life We're "Supposed" To Live A Lie?
Why Adam began questioning if everything else in life is a lie (college, career, money, things) if reaching his goal of popularity in high school didn't subdue his

insecurities

.

How he helps people when they get stuck on their own mountaintop of achievement and still feel

unfulfilled

.

Why we're not allowing ourselves, as a society, to even have a moment to give ourselves permission to take off our

masks

.

Society's

expectations

of men and why you're not "truly a man" if you let your guard down, fail, or show your emotions.

The toxicity in telling someone to "man up" and we need to be having more conversations about

emotional intelligence

, inner work, and just be more vulnerable.

Why Adam openly puts himself out there with his insecurities and

vulnerability

to help other people.

Struggles he has faced with

depression

, being molested at a young age, and being late to puberty.

The power of setting an intent and embracing a side of yourself that you don't give enough love and attention to every day.
[22:00] The 3 Pillars To Being Yourself
How we can begin the process of choosing to give ourselves permission to be ourselves.

Adam's 3 Pillars to changing your life:

Consciousness

, Creativity, and Community.

How

community

and having a tribe has changed Adam's life drastically.

Why the "game" of life hasn't been designed for us to do it alone but with the support of others.

The moment he sold everything he owned to go in a new direction and the

challenges

he faced in that transition in January 2013.

What happened when he took a deep dive into studying

spirituality

.

The fact that we are the sum of the 5 people that we spend the most of our time with in life.

Unpacking the 1/3 rule: Why you want 1/3 of the people that you spend time with to be those who look up to you, 1/3 to be peers, and 1/3 to be people that you look up to.
[29:30] The Power Of Free Will & Manifestation In Difficult Times
His and his former partner's mission for greater

self development

and how they teamed up with Preston Smiles and Alexi Panos to help facilitate their trainings.

The choice he and his former partner made to give away or sell 75% of their belongings as they surrendered to

divine intervention

and a new way of living life.

Why we will always have the choice in how we respond to our circumstances and environment.

What steps you can take to move forward, respond, and be

resilient

when sudden change impacts your life.

How to use other examples of people overcoming difficult obstacles to manifest

positive energy

in your own life.

Why how you respond now to a challenge will create the energetics of your next opportunities.

How we can embody bad habits just like we do with good

habits

even if we have a beneficial goal in mind.

Adam's own inner work journey which led him to an

Ayahuasca

circle and spiritual awakening.
[40:00] How To Integrate The Ego With The Creative Arts
[48:00] The Healing Starts With You
How we stop hurt people, especially younger generations, from hurting people by equipping humans to deal with the inevitable hurt.

Why his mind suppressed his memory of being

sexually molested

at the age of 5 years old until he was ready and in an environment to help him heal from it.

How art creates a safe space for people to process and share their

trauma

and how you can equip your children with this tool.

Why, unless you're leading with compassion, you won't change a thing on your

healing journey

.

How Adam sees compassion as a way for us to externalize our

self love

.

Why some people including his ex-girlfriend feel that they cannot be as open about their thoughts, beliefs, and

emotions

like Adam can.

His empathy for people who feel like they cannot express themselves and how much they must be hurting because of it.

Why we cannot truly have compassion for others until we have

compassion

for ourselves first.

Why you have to feel worthy of the thing you want to call into your life from a place of self-love.

The fact that sometimes we have to unlearn things that cut us off from self-love and compassion.
[58:30] Understanding Our Karmic Patterns, Purpose, and Desires
[1:13:30] How Trauma Reveals Our Strength
[1:26:30] How To Properly Process Trauma & Emotions
[1:47:00] Tools To Cultivate A Healthy Mind
Power Quotes From The Show
[click_to_tweet tweet="'You're not strong because of your trauma. You're strong because of how you responded to the trauma which was your inherit birthright of divine strength and spirit.' – Adam Roa" quote="'You're not strong because of your trauma. You're strong because of how you responded to the trauma which was your inherit birthright of divine strength and spirit.' – Adam Roa"]
Are You Being True To You?
"The day that everyone started face masks I asked myself, 'How much do we really see someone?' Even if they're walking down the street and I notice them, do I really see them? In society, people are craving authenticity and yet at the same time putting up their own walls around the truth of how they're feeling with themselves. So many people are not being honest with themselves about the fact that they're unhappy in their marriage or their job or where they live or they feel really lonely or whatever it is." – Adam Roa
You Don't Need A Breakdown For A Breakthrough
"You're not strong because of your trauma. You're strong because of how you responded to the trauma which was your inherit birthright of divine strength and spirit. The human spirit is unbelievable! So, why would I tether my strength to that trauma? I'm going to say, 'No.' I brought my strength to respond to that trauma and that is what turned me into this person. Because I used my spirit. I used my strength. I used my courage. I used all of me to work through that trauma and it shaped me in this way but I didn't need that. That didn't have to happen for me to be inherently strong and capable and worthy. If that were the case, we would be intentionally inflicting it upon everyone because it would be a necessity but it's not. The breakdown isn't the only way we to grow and get the breakthrough. You can find the breakthrough differently and we need to stop assigning our strengths to our traumas and woundings." – Adam Roa
What You Resist Persists
"If you really go into your worst case scenario of what could happen and just make peace with that possibility – what we resists persists – and so you're no longer in resistance to that scenario. If it happens, it happens and you can still do everything you can to not go in that direction. That's not going to change but the energy changes. You're now not running away from your worst case scenario but running towards the vision you have for yourself." – Adam Roa
Links From Today's Show 
About Adam Roa
Adam Roa is an internationally touring artist and speaker who was listed by Goalcast as one of the "Top 33 Gamechangers to Watch in 2019″. His viral poem, "You Are Who You've Been Looking For" has been viewed more than 180 million times.
MASKS | Spoken Word Poetry by Adam Roa