There are a variety of mental health problems that can be treated with the help of chiropractic care. These benefits range from alleviating stress and anxiety to increasing mental sharpness to calming the mind. Chiropractic care is a valuable tool for treating mental health disorders and should be considered by anyone with a mental health problem that could benefit from it. One of the best parts about chiropractic care for mental health problems is that it's not just for physical abnormalities; it can also help people who are feeling anxious or depressed in other ways. Here are five core benefits of chiropractic care for mental health problems.
1) Reduce Stress and Anxiety
Perhaps the number one benefit of chiropractic care for mental health problems is its ability to help reduce stress and anxiety. Because the nervous system is directly linked to the central nervous system, misalignments in your spinal column can affect how your brain works. When your brain gets too much or too little stimulation, you can experience stress and anxiety; this is why chiropractic care can be useful for those who suffer from stress, anxiety, or even panic attacks.
Reduced stress and anxiety can be achieved through chiropractic adjustment, a spinal adjustment. A chiropractor can correct the misalignment in your spine, allowing your brain to receive the right amount of stimulation and eliminating excess or less stimulation, reducing stress and anxiety. Click to read more about chiropractic adjustment in alleviating stress and anxiety.
2) Increase Mental Sharpness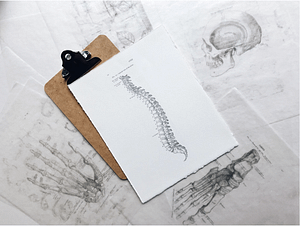 There are a number of causes of stress and anxiety, each of which can be treated in different ways by chiropractic care. In some cases, the cause of stress or anxiety is physical, like back pain, while in other cases, the cause is mental, such as depression or panic attacks. Regardless of the cause, when it affects a person's ability to think and feel mentally sharp, chiropractic care helps increase mental sharpness.
The nervous system becomes clearer and stronger through chiropractic care, allowing the brain to focus more and think better. The stress on the nervous system decreases, and mental sharpness increases. This is why chiropractic care can help with your ability to think and focus. For instance, chiropractic care can help with diabetes. Supplementing chiropractic care with nutritional advice, lifestyle changes, and chiropractic adjustments can help improve diabetes symptoms, eliminate diabetic neuropathy, and increase mental sharpness in those with diabetes.
3) Calm the Mind
The nervous system is responsible for coordinating all bodily functions like breathing, digestion, and circulation. When your nervous system is out of balance, it can cause everything from stress to depression. Chiropractic care helps restore the nervous system to a proper state, which helps calm the mind.
Chiropractic care can help those suffering from anxiety by reducing or eliminating anxiety symptoms. This calming effect can help reduce the anxiety's severity and improve emotional and mental health. Working with a professional, such as a holistic practitioner who uses both conventional and holistic methods, can help you restore your nervous system, remove depression symptoms, and lead to better mental health.
4) Boost Immune System Function
The nervous system controls all of the immune system, which is why a misalignment or blockage in the spinal column can lead to problems with the immune system. The nervous system helps to regulate your body temperature, which is why when it becomes misaligned or blocked, you can get colds and flus more easily. Chiropractic care helps restore the health of the nervous system, which helps boost the immune system and prevent sickness from occurring.
Stress and anxiety can also affect your immune system. When stress is out of balance, it can cause harmful reactions in your body, like fatigue, unfamiliar aches, pains, and irregular sleep patterns. Chiropractic care helps regulate the immune system, removing stress and anxiety and leading to better immune system function.
5) Improve Sleep Patterns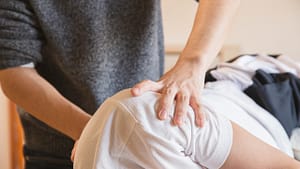 When you aren't sleeping well, it can wreak havoc on your body and cause you to feel anxious during the day. Chiropractic care helps improve sleep by reducing stress and alleviating symptoms of anxiety, which helps people better their quality of sleep naturally. Chiropractic care helps increase the nervous system's function and restore your body's physical health. This improves your brain's function and helps you sleep better.
This is why chiropractors can help improve sleep. Chiropractic care helps restore proper spinal alignment, leading to sleep pattern restoration. Being well-rested will allow you to feel more energetic during the day and lead to a better quality of life overall. This is why chiropractic care is one of the best treatment options for improving sleep patterns.
Chiropractic care for mental health problems is a great option for those who want to improve their quality of life and their ability to think and feel mentally sharp. Chiropractic care can help with a number of common mental health issues, including stress, anxiety, depression, panic attacks, and more. Chiropractors can help with mental health issues caused by misalignments in the nervous system.