Our Mission
WE HELP MEN AND WOMEN DISCOVER PHYSICAL & EMOTIONAL INTELLIGENCE 

TO 

LIVE LIFE WELL
Josh Trent, Founder
Josh Trent is the founder of Wellness Force, a wellness industry influencer, and consultant specializing in health technology. As a top ranked iTunes podcast host of both Wellness Force Radio and the Fitness + Technology podcast, with over 13 years in the health and wellness industry, Josh leads the Wellness Force community in discovering physical and emotional intelligence to help men and women live life well. His work has been featured in major health and wellness publications such as WellnessFX, NASM, and FitTech CES.
As the host of Wellness Force Radio, Josh interviews world-class experts in the fields of physical and emotional intelligence, mindset, behavior change, supplementation, nutrition, health, wellness, fitness, and technology that empower the WFR audience with actionable steps for the wellness journey.
In hosting the Fitness Industry Technology Council's "Fitness + Technology Podcast," Josh spotlights the work of global fitness and wellness brands, and how their contributions through new technologies are positively influencing the industry.
Awarded "Top 100 #HealthTech Influencers 2017" by Onalytica, Josh has facilitated over 190 high-level interviews in his podcasting career with some of the most respected minds in the health, fitness, and wellness industries. His vision for Wellness Force is to empower over one million men & women to discover the physical and emotional intelligence they need to live life well.
---
Dr. Tim Brown, IntelliSkin Founder, Physical Intelligence Advisor 
IntelliSkin inventor, Dr. Tim Brown, grew to understand his future creation while working as the medical director on the ASP surf and AVP volleyball tours during the 1980's. As an early innovator in functional taping, he developed a hybrid kinesiology technique known as SPRT (Specific Proprioceptive Response Taping). Used on everyone from Olympians to NFL players, the technique quickly became a staple in the athletic world as it allowed injured athletes to compete despite their injuries.
Dr. Brown's instinctive techniques got athletes asking for taping remedies so often, that he needed something that could do the job when he wasn't there. Many late nights of trial and error using remnants of old wetsuits and rash guards, he devised a wearable technology that mimicked his taping technique. Dr. Brown's goal was to take what he had learned in designing and come up with a comfortable,
Smart Compression
shirt that would clinically improve posture and spinal alignment for everyone, whether you're an elite athlete or a weekend warrior. Dr. Brown's ultimate goal is to help everybody to look better, feel better and perform better. He continues to pursue that goal every day.
---
Bryan K. O'Rourke, Business Advisor
Bryan O'Rourke is an accomplished CEO, strategic adviser, entrepreneur, investor, author and professional speaker. His expertise in technology, strategy, development, marketing, management, and finance has led to a track record of results in fitness and wellness, food and beverage, international trade, technology and franchising.
Bryan has led organizations and projects in Asia, the EU, and the Americas. He has transformed organizations and brought stakeholders together in a variety of roles. Bryan has served as a court appointed expert and advises public and private for-profits, non-profits, NGO's and government agencies. He has successfully closed a number of private and public financings and managed M&A activity as a principal, agent or adviser.
He is an acknowledged thought leader in fitness, wellness, and technology. His articles have been published in a variety of established periodicals and he has been quoted in the Wall Street Journal and New York times, among other leading newspapers. Bryan O'Rourke has been a featured speaker and presenter at industry conferences in the health club, fitness, business and technology space on four continents. He served as a member of the American Council on Exercise/s Industry Advisory Panel and was named by IHRSA's CBI as one of 13 to watch in 2013.
---
 Kevin Keech, Producer
Kevin Keech has over 7 years in the field of audio, video, and content creation across various media channels and leads the content development, guest interview bookings, and all media communications for Wellness Force.
As the producer for Wellness Force and the owner of Accelepartner Multimedia Design, Kevin brings creative ideas to life. Kevin oversees all media creation for Wellness Force and works with our podcast guests to create beautiful, fun, and engaging content, and helps to accelerate the growth and impact of their interviews and WFR + WFF shared content.
Kevin comes to Wellness Force after working for premiere shows on iTunes and content brands online including Fearless & Healthy Podcast, G Bolton, LLC, Liberty Holistic Collective, Dr. Ruscio Radio, The Next Level Podcast among many others.
---
Josh McMurtrie, Videography 

Josh McMurtrie is a world-renowned Artist, Photographer, and Videographer born and raised in Southern California. He holds a Bachelors Degree from USCD in Visual Arts/Media, with an emphasis in Photography. His international travels and love for nature, wildlife, and the outdoors led him on his path to photography.
He finds passion in sharing the importance of conservation through his digital views and creative talents. Josh loves his work as it allows him to experience powerful connections with both people and animals. Through his authentic media content, Josh promotes his mission to impact our planet in a positive way.
He finds passion in sharing the importance of conservation through his digital views and creative talents. Josh loves his work as it allows him to experience powerful connections with both people and animals. Through his authentic media content, Josh promotes his mission to impact our planet in a positive way.
---
 Lauren Bryant, Podcast Production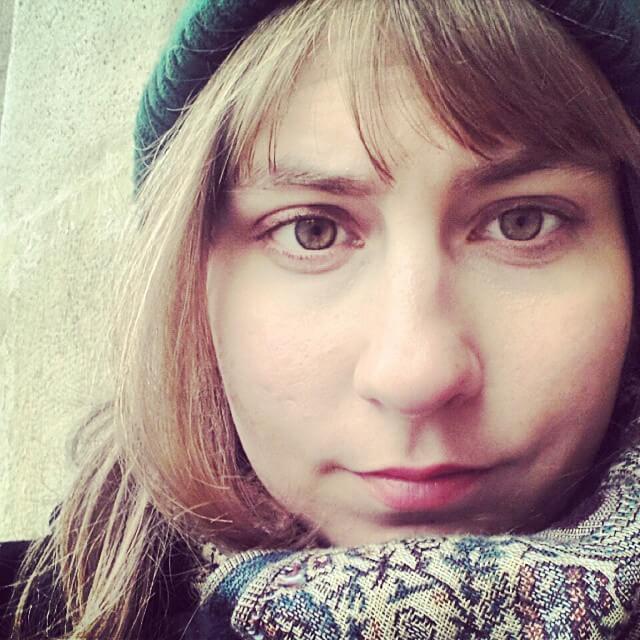 Lauren Bryant is the Podcasting Assistant and Show Notes Writer for Wellness Force Radio. She has a BBA in both Marketing and Spanish for Business as well as certificates in Advanced Business Communications and International Business from the University of Wisconsin- Eau Claire.
Lauren's wellness journey began at a young age when she joined her local YMCA swim team, The Wave, of La Crosse, WI. One of the most profound views on wellness that anyone has said to her was when she was an assistant swim coach for that same YMCA swim team.
One day during a practice, former head swim coach, Jon Brenner, shared with her that the most important thing about coaching the swimmers was that "It doesn't matter if they become the best athletes in the world. What's important is that we give them the tools and guidance they need to live a healthy, active lifestyle for the rest of their lives."
Since hearing those words, she has taken it to heart to not only focus on continuously living her own healthy lifestyle but to help others pursue their wellness goals as well.
Lauren's not only an avid swimmer, but a fan of running, yoga, cooking, and doing any activity outside that involves being surrounded by nature. In the Fall of 2014, she completed a long-awaited goal of walking the Camino de Santiago in Spain.
According to Lauren, wellness is about finding gratitude and joy in doing any type of physical or self-care activity that we love. Wellness means providing ourselves with self-love, good nutrition, and the inner peace that our individual minds and bodies need.
---
Buzzy Torek, Podcast Sound Engineering
Buzzy Torek is the Sound Engineer for the Wellness Force Radio Podcast and the Co-Founder of Epicast Network, which supports the production of 20 podcasts on iTunes in 2017. Buzzy and his team produce Multimedia/Entertainment specialists based out of Pittsburgh, Pennsylvania.
They also provide high-quality multimedia in virtually every format, from live podcasts and live streaming to audio engineering and more.
Buzzy has been engineering audio for over a decade and is a consummate professional at organizing, indexing, and structuring podcast information to make relevant podcasts show up in the right iTunes searches, as well as white-hat SEO strategies that maximize being discovered by potential listeners.
He lives in Pittsburgh, PA and is a pillar of artistic talent in his community.
---
Our Partners
WellnessFX
WellnessFX™ is a breakthrough web-based service that empowers individuals to understand and improve their health in a personalized and engaging way. By combining direct-to-consumer access to advanced blood tests, phone consultations with progressive health practitioners, and intuitive online data tracking, our customers are able to identify and reverse potential health risks long before symptoms appear.
With WellnessFX™, you get direct access to advanced biomarkers to measure your cardiovascular, metabolic, hormonal, and nutritional health with a simple blood draw. Then you choose a health practitioner for a phone consultation to answer your questions and get actionable, personalized recommendations for improvement.
WellnessFX™ is dedicated to providing you the tools and team you need to optimize your health.
---
Fitness Industry Technology Council
The Fitness Industry Technology Council is a group of professionals representing leading companies/organizations in the fitness industry. The council seeks to grow the fitness industry, improve fitness user experience and mature the collection of real-time wellness data through the creation of interoperability standards for technology-based fitness devices. FIT-C is established as a non-profit membership organization and was formed to address the following industry issues:
– Mobilize resources to drive the fitness industry forward
– Develop and promote technology standards for fitness equipment
– Protect the intellectual property of current and prospective participants
– Provide a means for all sectors of the fitness industry to participate
---
Media
---